AcidificationSummary
Quick Summary
Acidification occurs when the amount of CO2 dissolved in the water changes, thus changing the water pH. Acidification of estuaries and the coastal ocean can have detrimental effects on shellfish, such as oysters, by impacting their growth and survival. The impacts of acidification may be more prominent in lower salinity waters, particularly those impacted by eutrophication. Eutrophication leads to excessive growth of algae and a corresponding increase in respiration (decay of the algae). The increased respiration decreases the pH through the production of CO2. This means the Chesapeake Bay may be especially vulnerable to acidification. Water CO2 concentrations are also increasing globally as the concentration of CO2 in the atmosphere increases, resulting in a global-scale decrease in pH.
Click on the headings below to see Nowcast, Forecast, and Trend line plots and maps. One set of maps shows the entire Chesapeake Bay and a second set focuses on the James, York, and Rappahannock Rivers.
ph_lineplot_table
pH Line Plots
pH can be viewed through time at select locations to understand the seasonal and weekly changes in pH in the Chesapeake Bay. Overlaying the modeled pH on top of long-term averages from observed data shows how the forecasted pH compares to the historical average. Grey lines show one standard deviation above and below the average.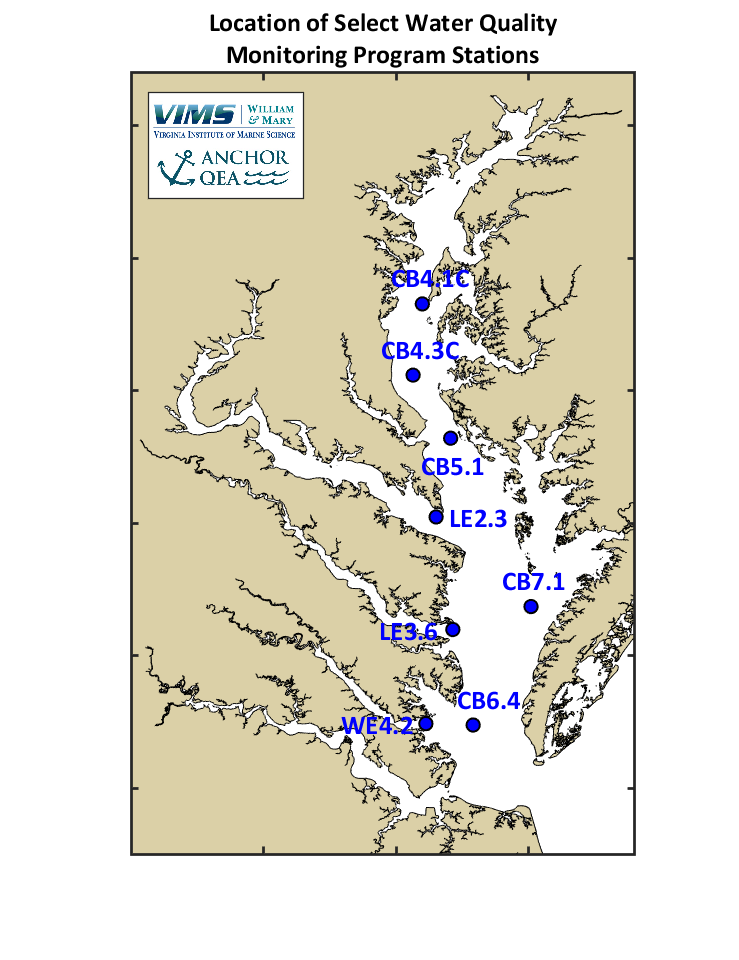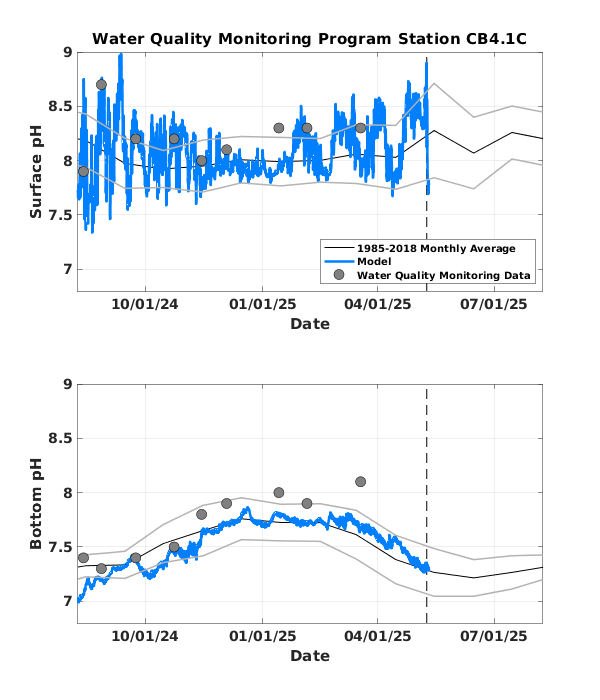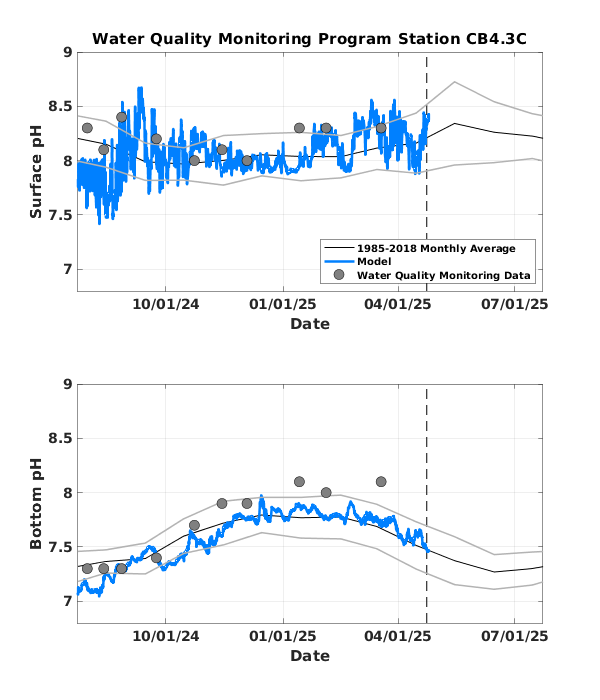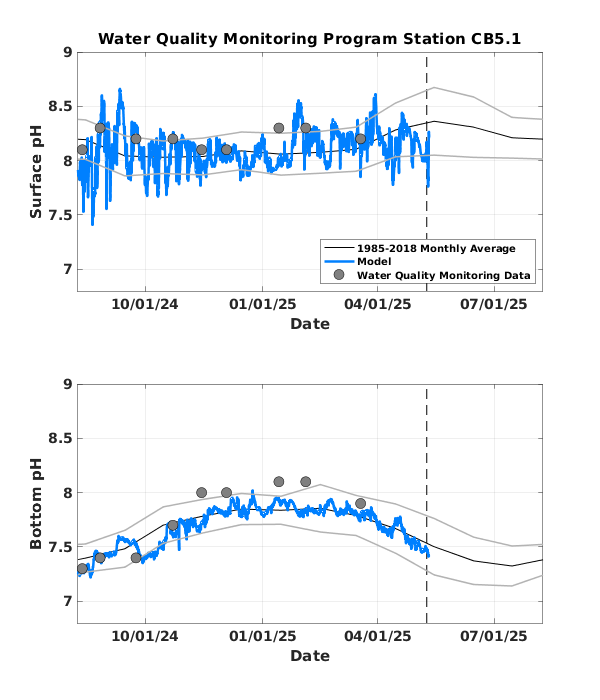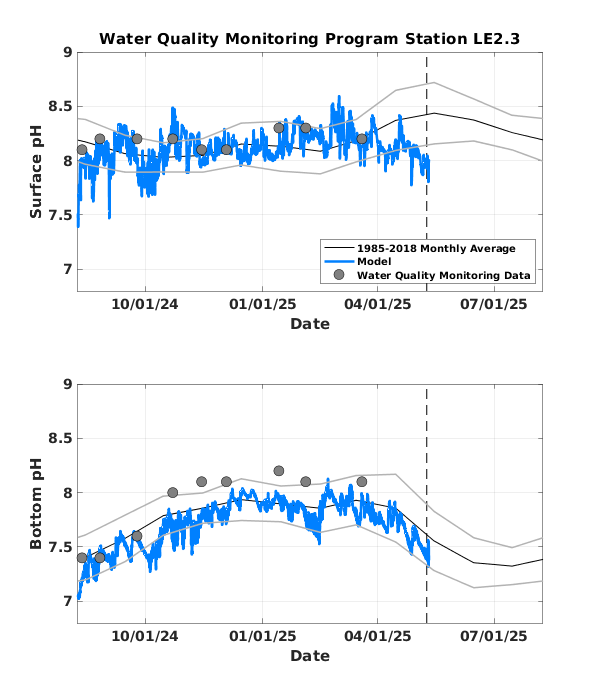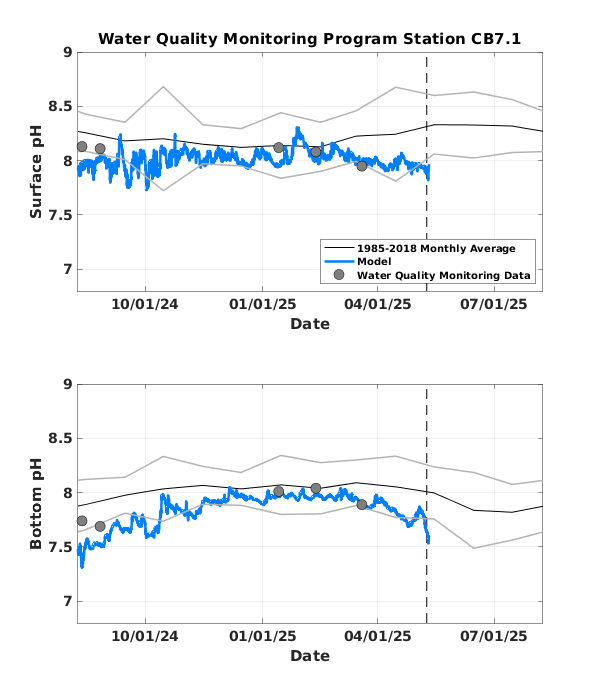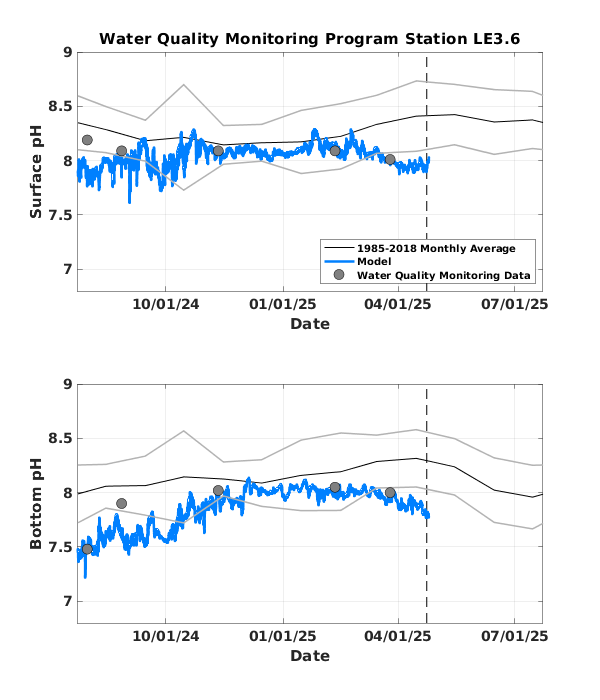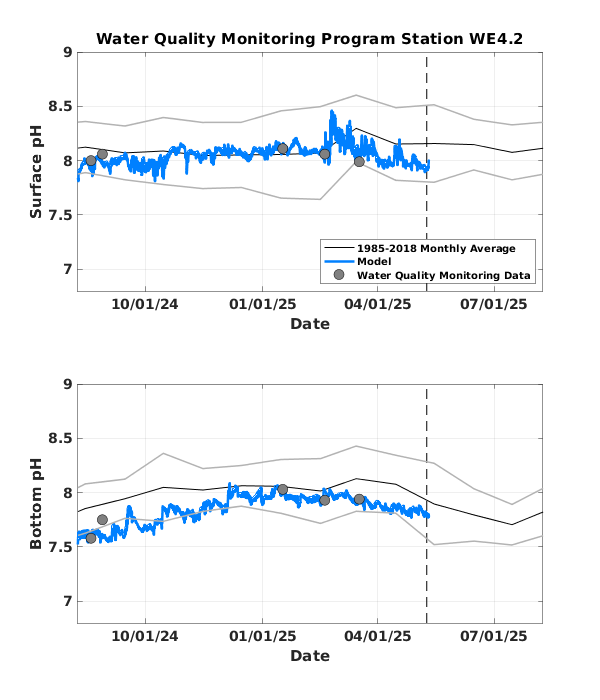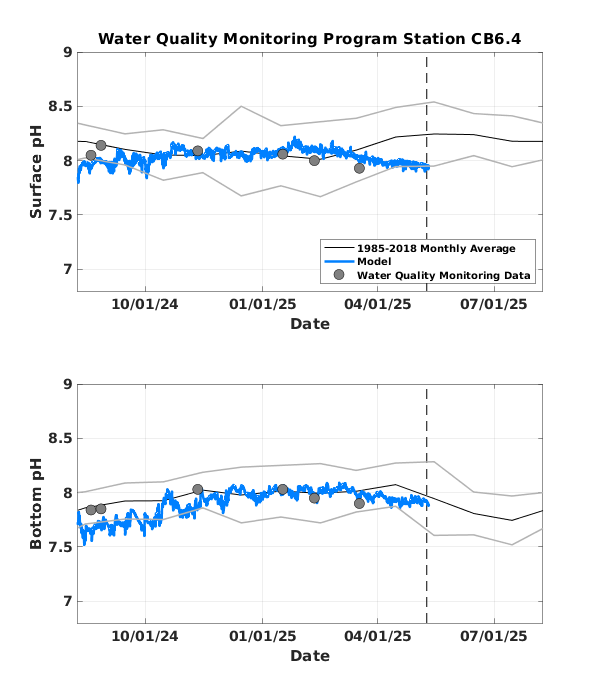 TribPhSurf
pH - Surface Maps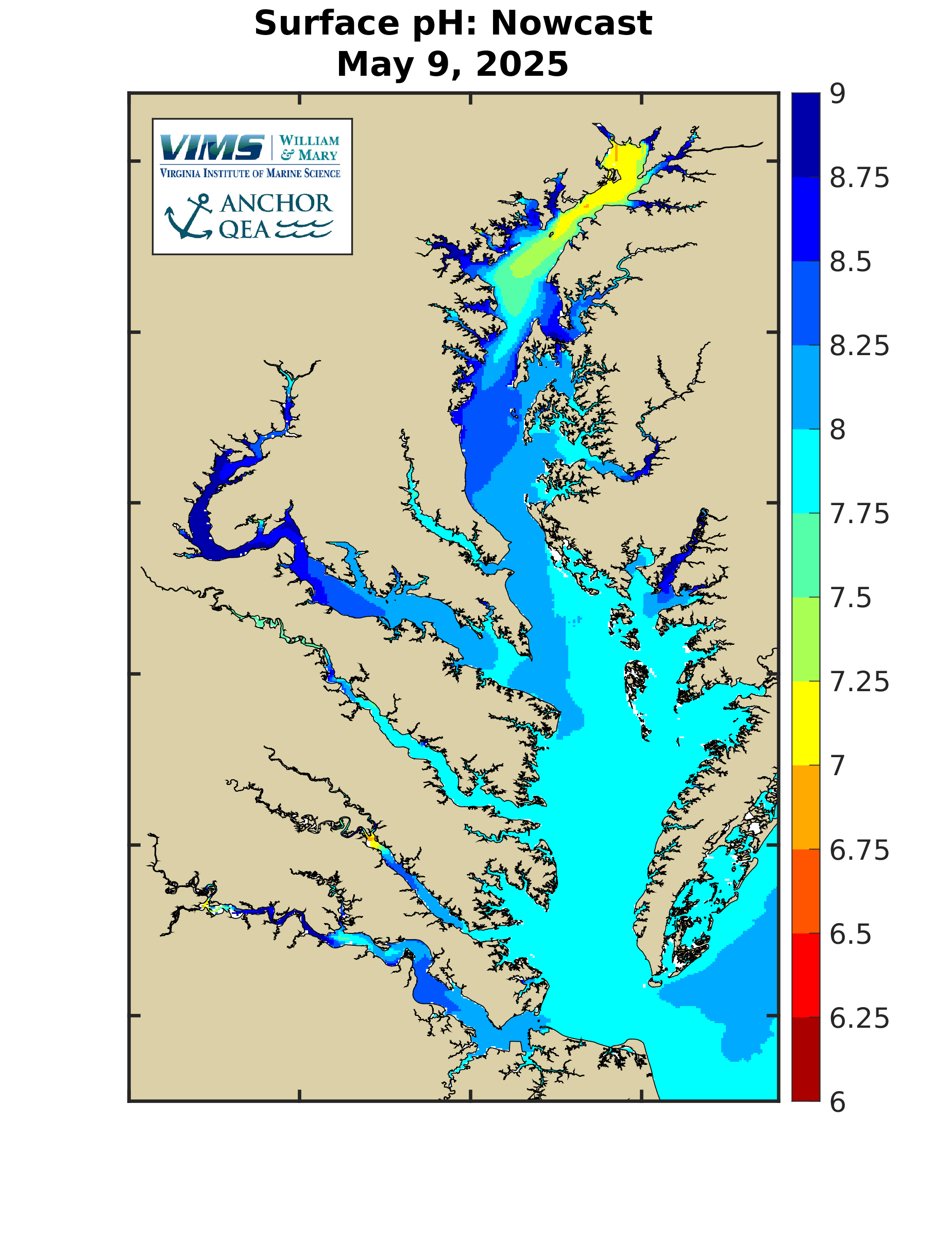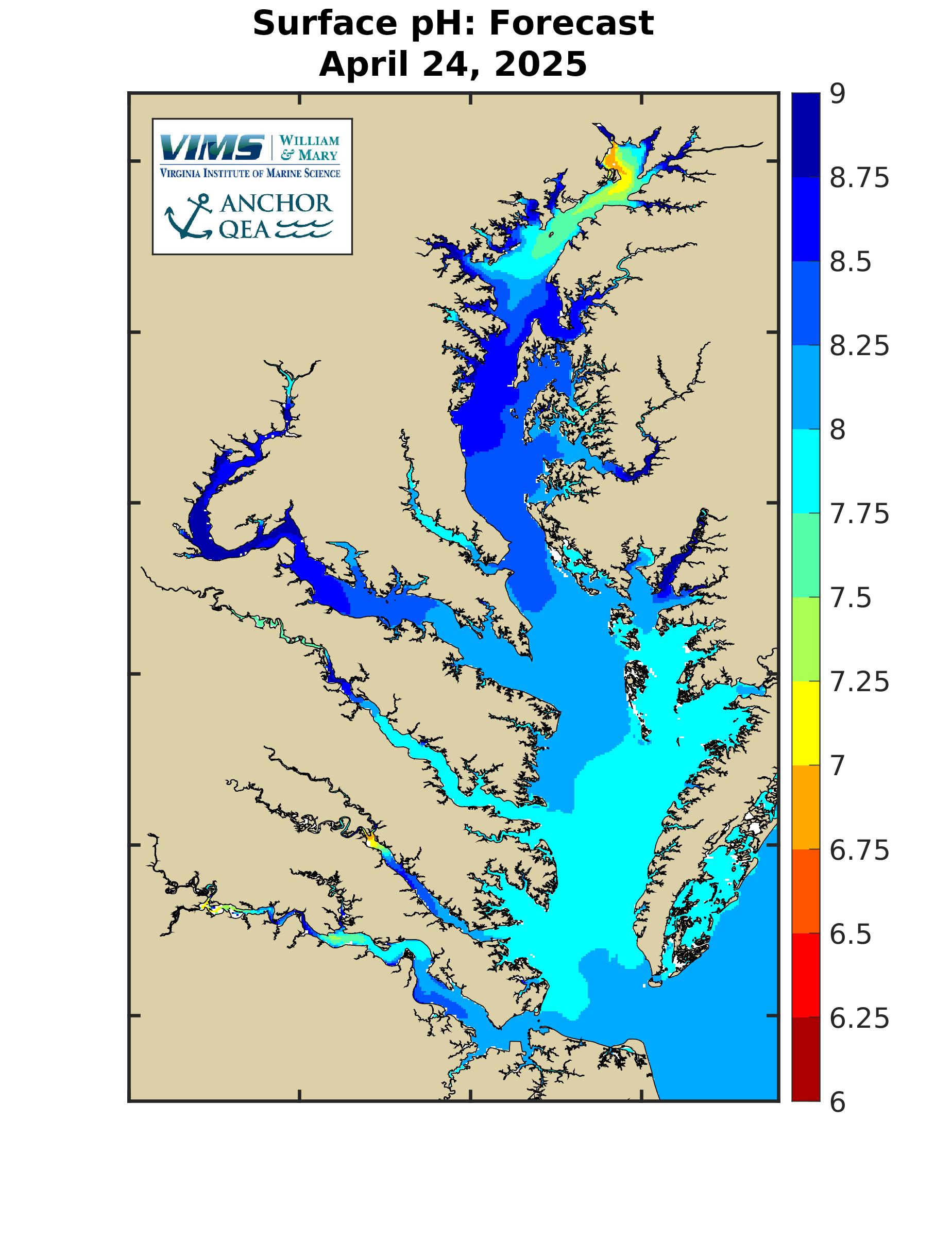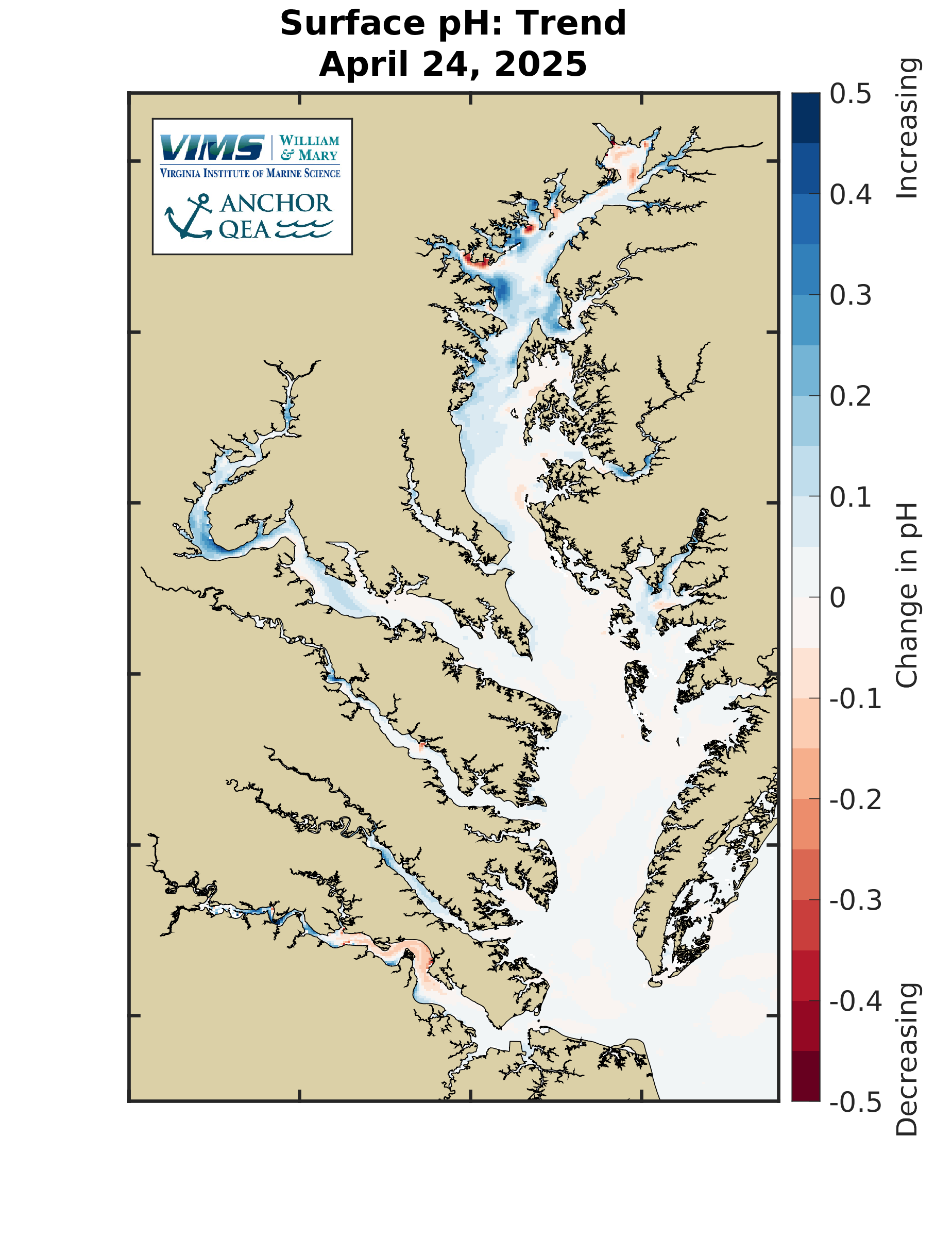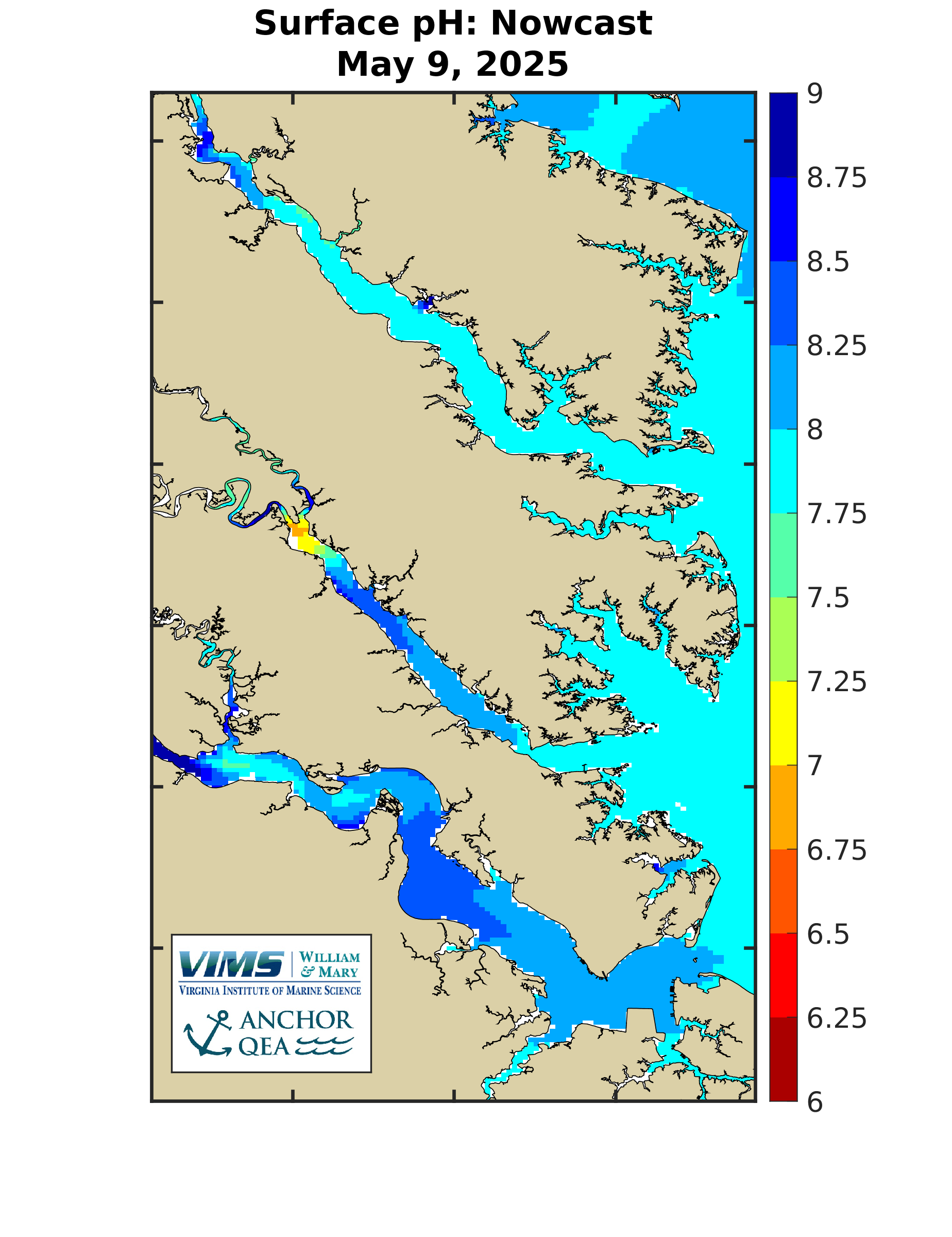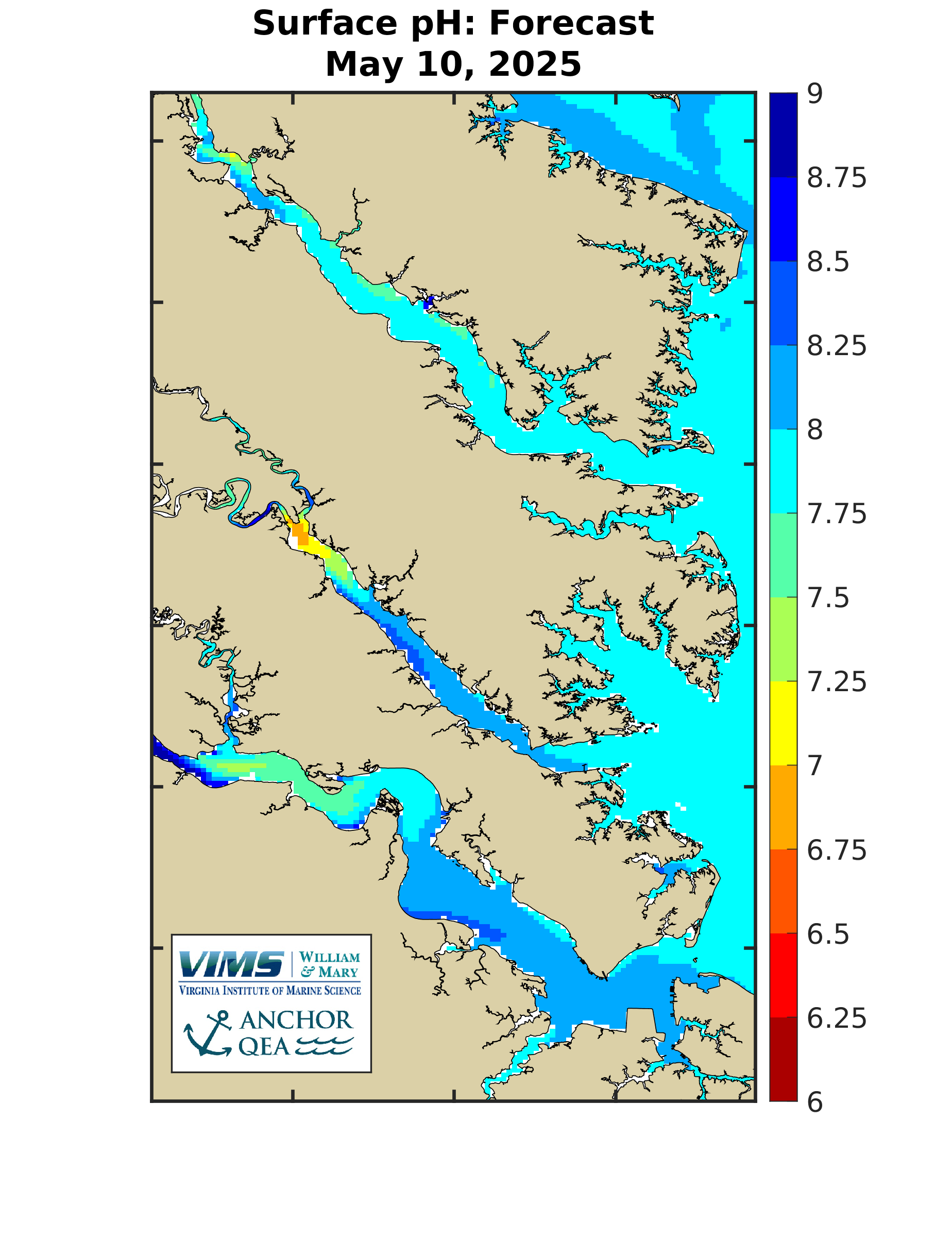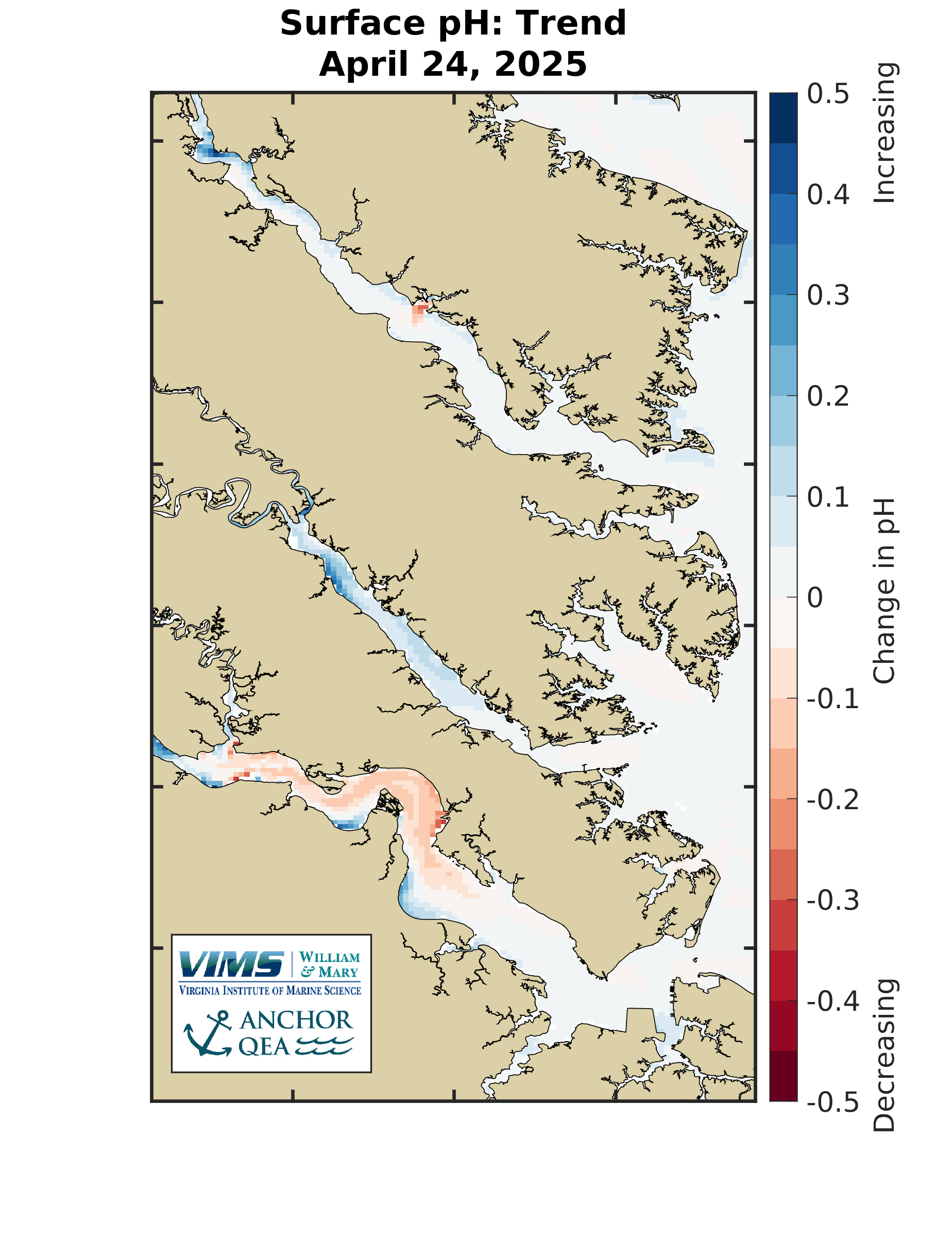 TribAlkSurf
Alkalinity - Surface Maps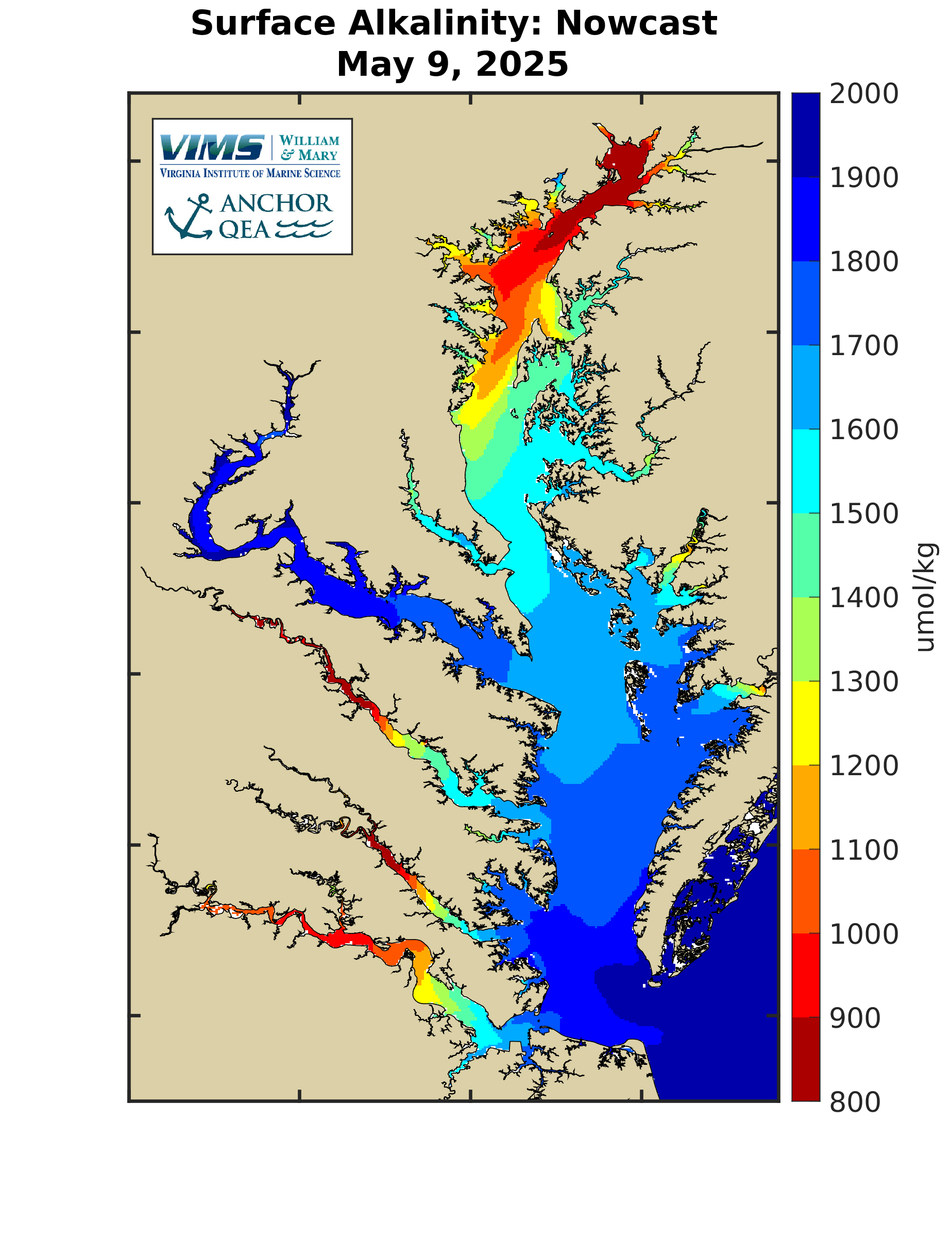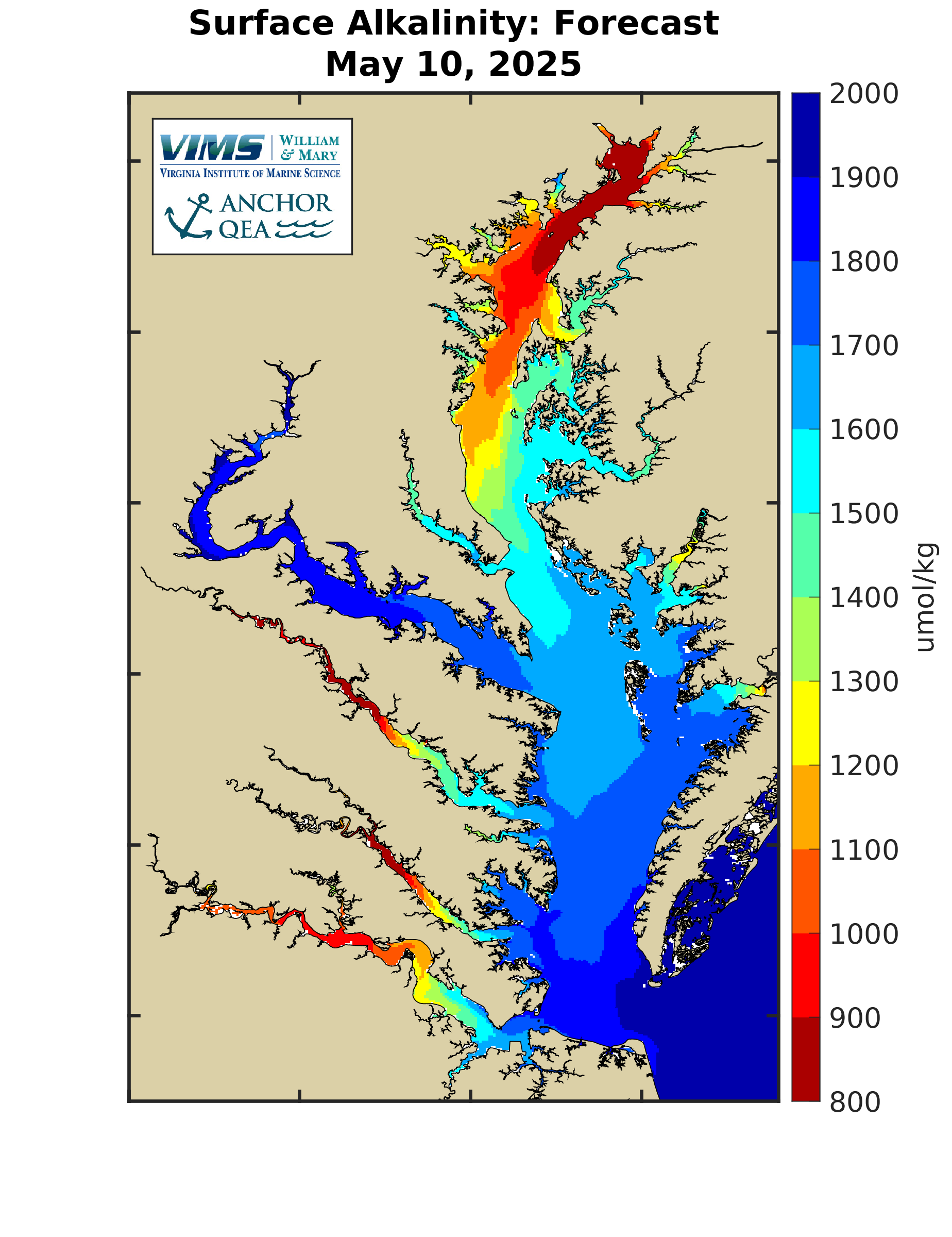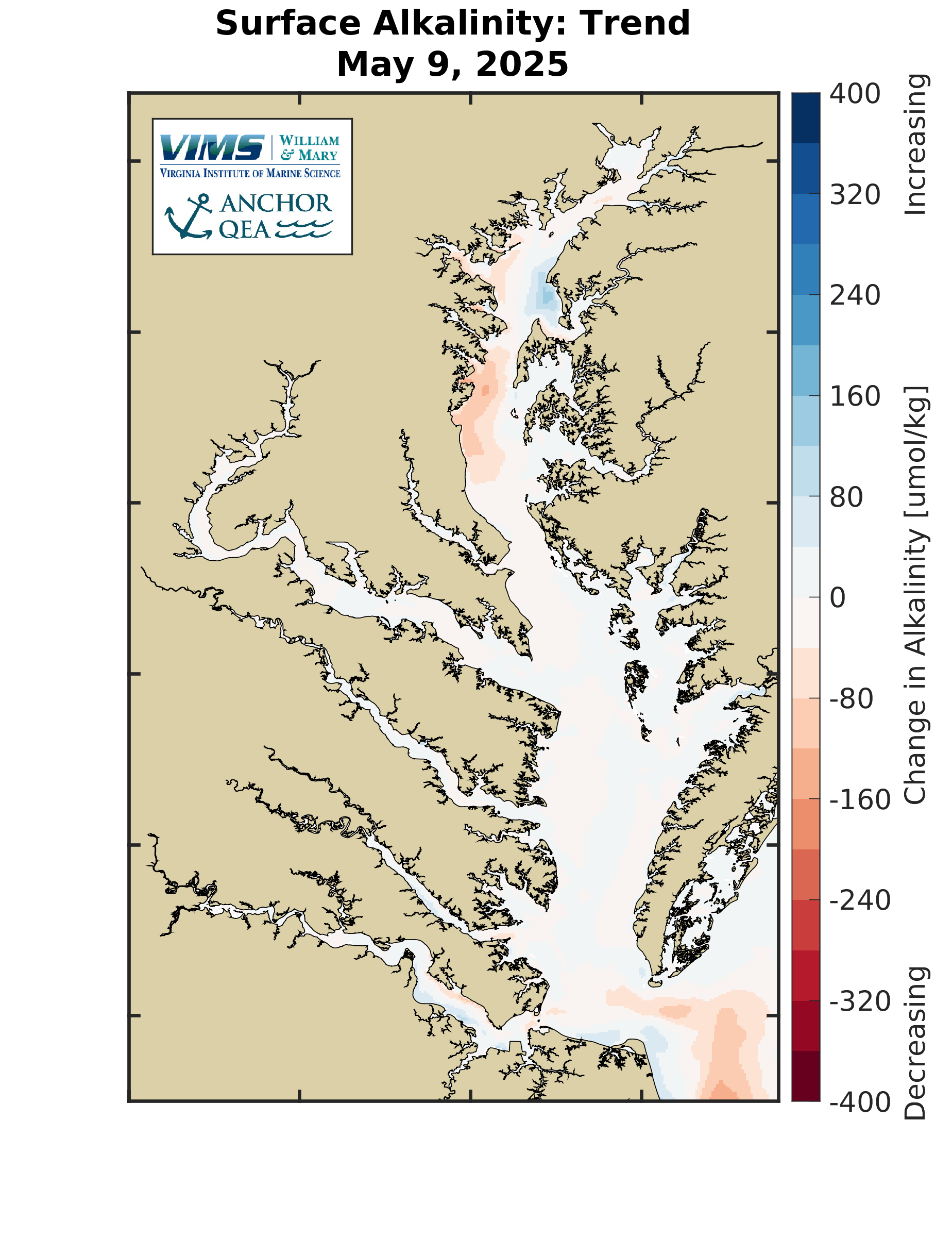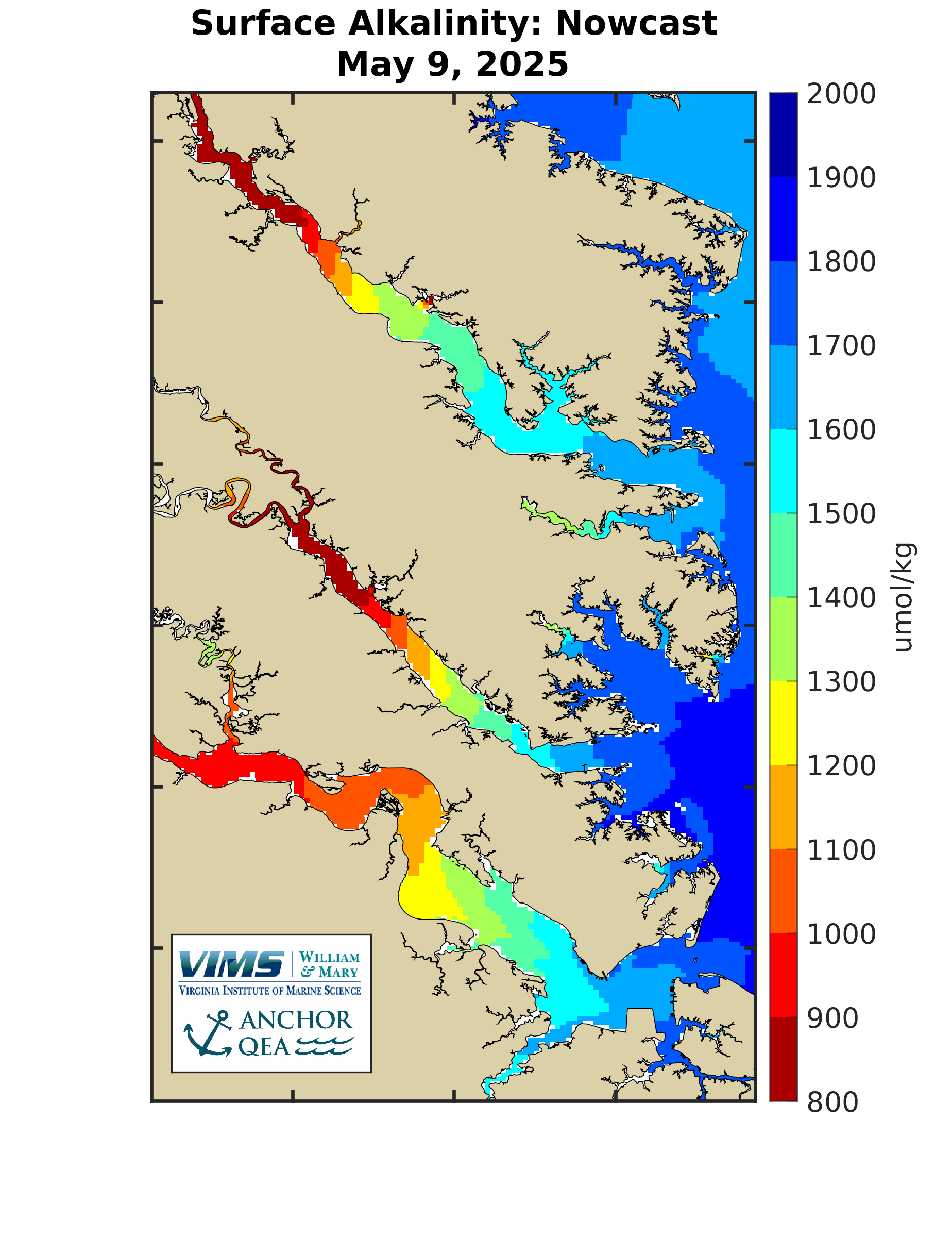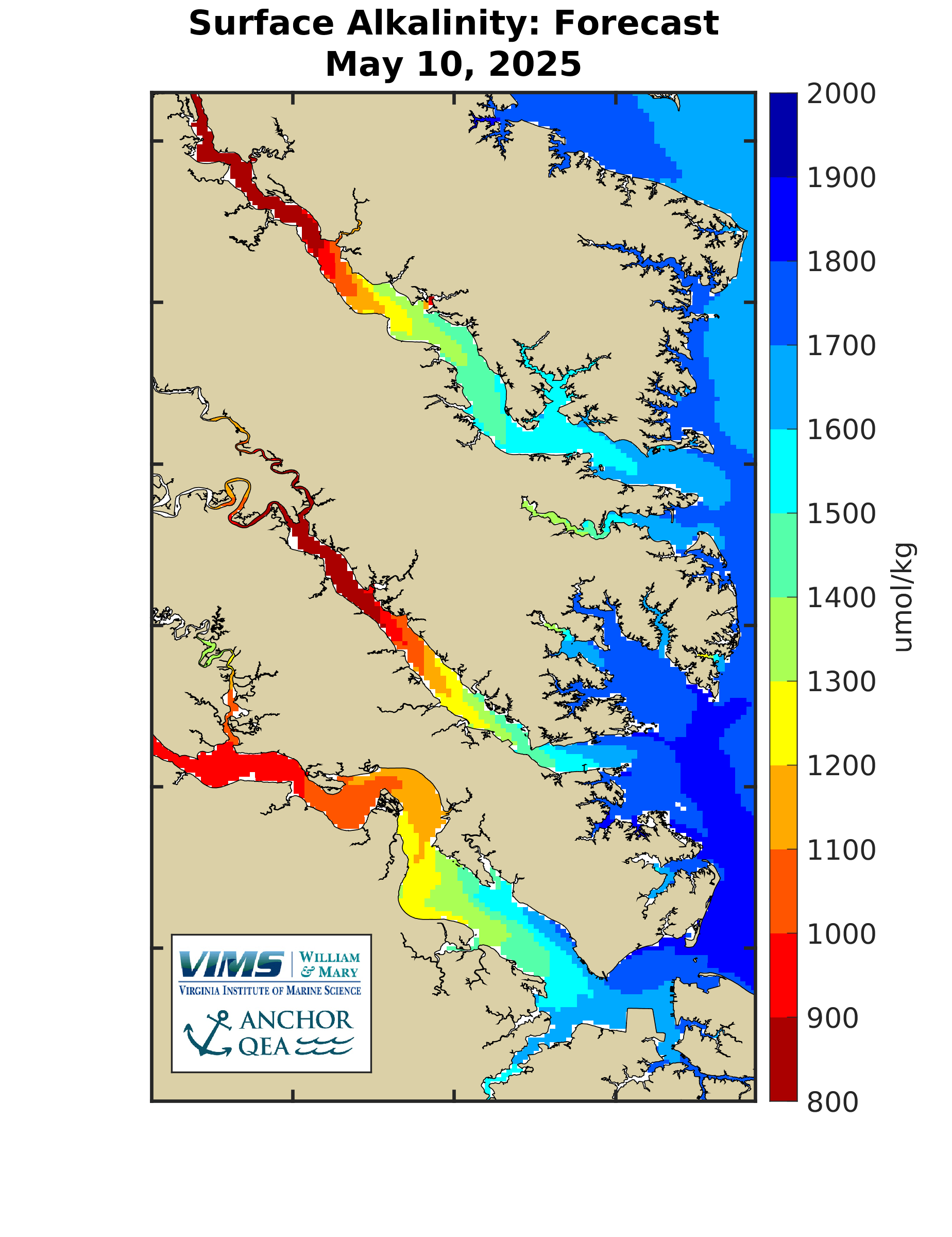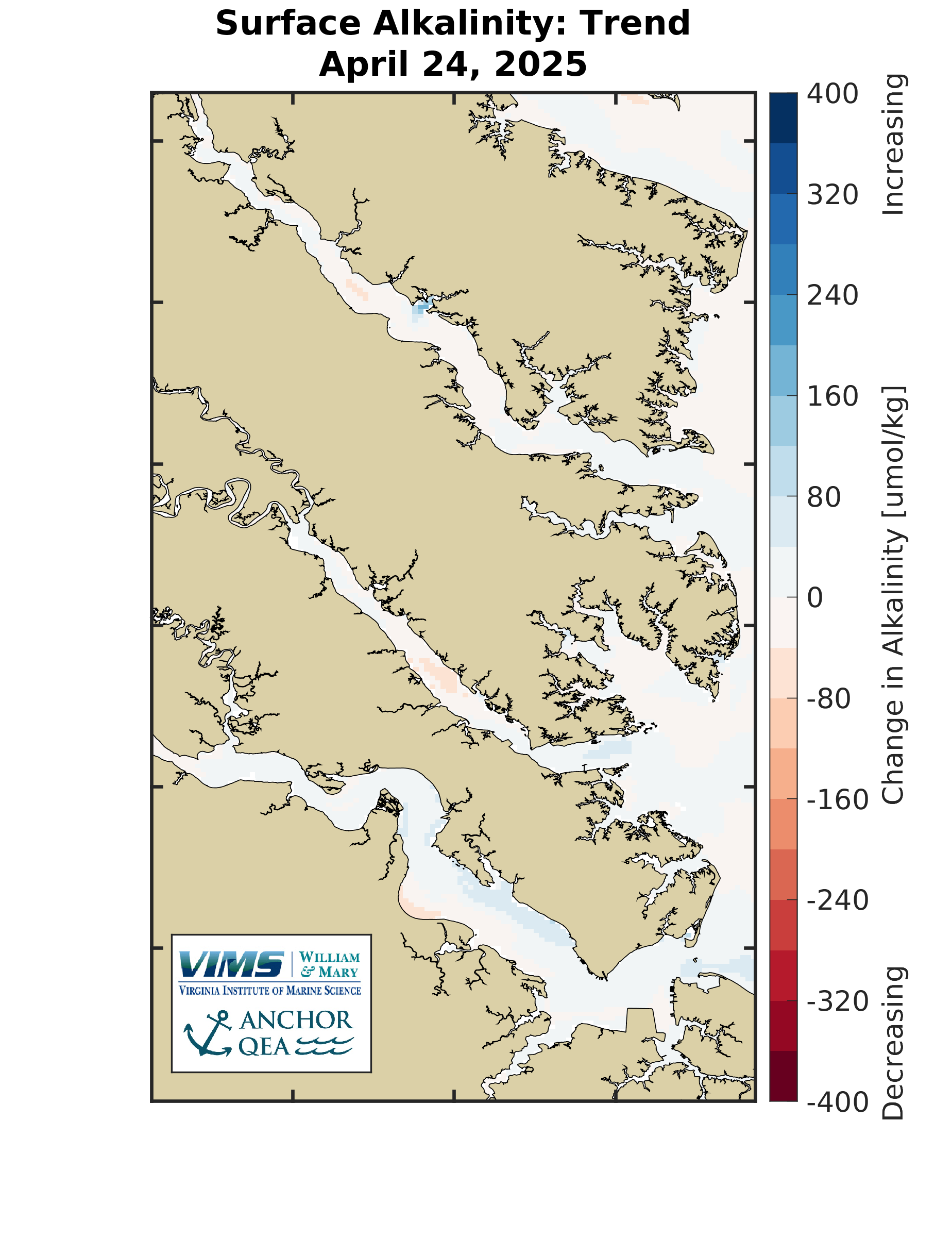 BayOmegaSurf
Aragonite Saturation State (Omega) - Surface Maps
Note: As part of an active research project, the aragonite saturation state (omega) from the forecast model is currently being improved. Please interpret with caution.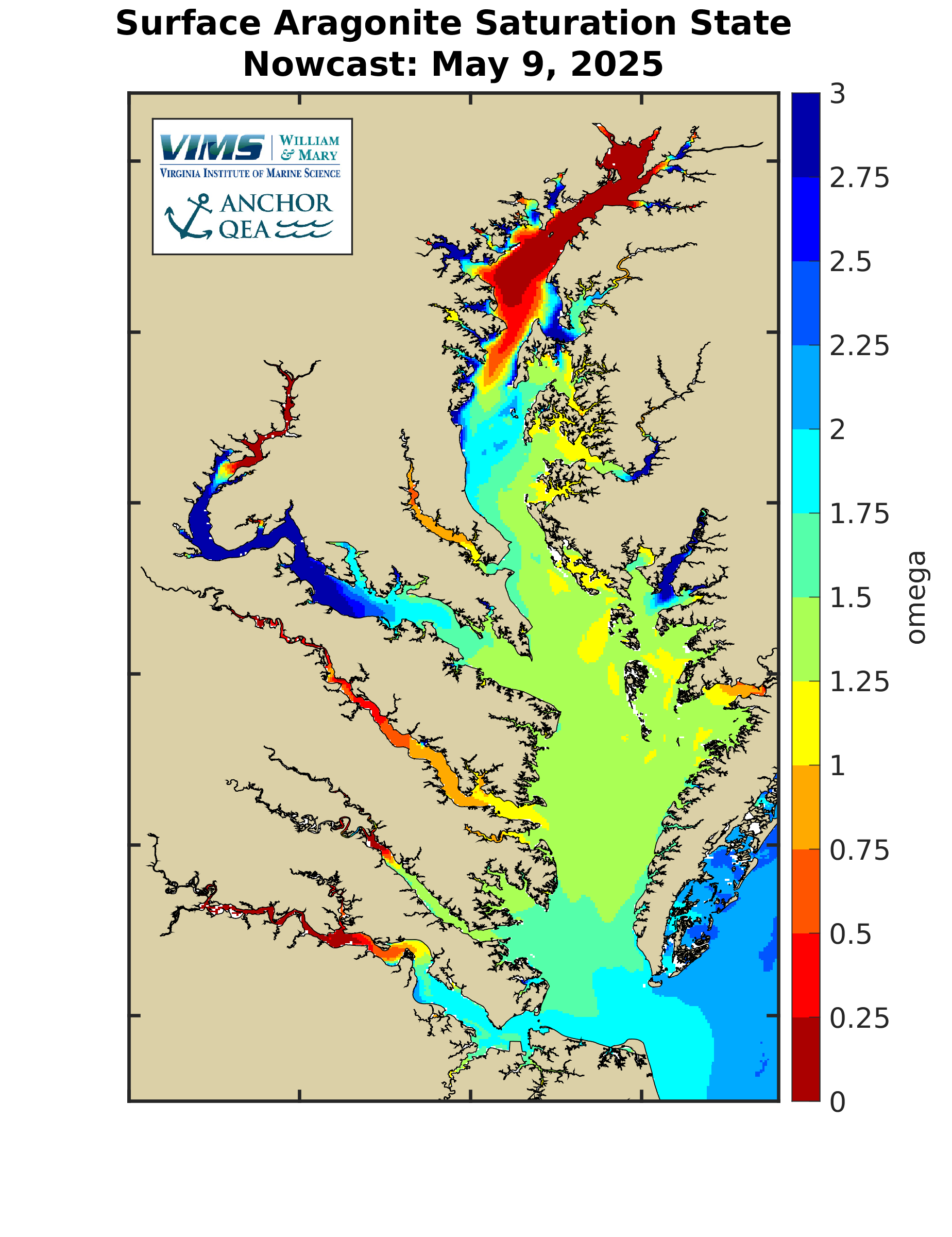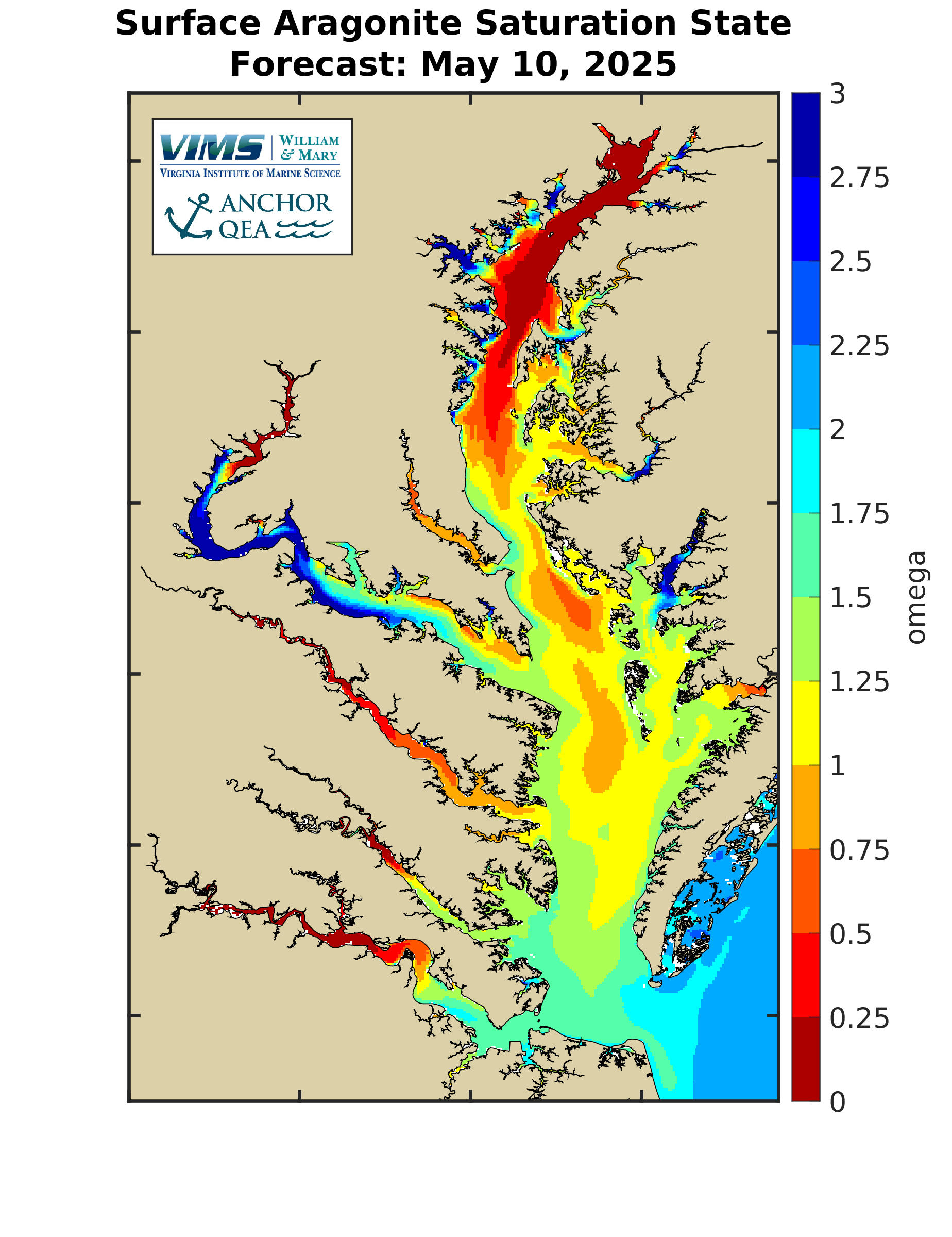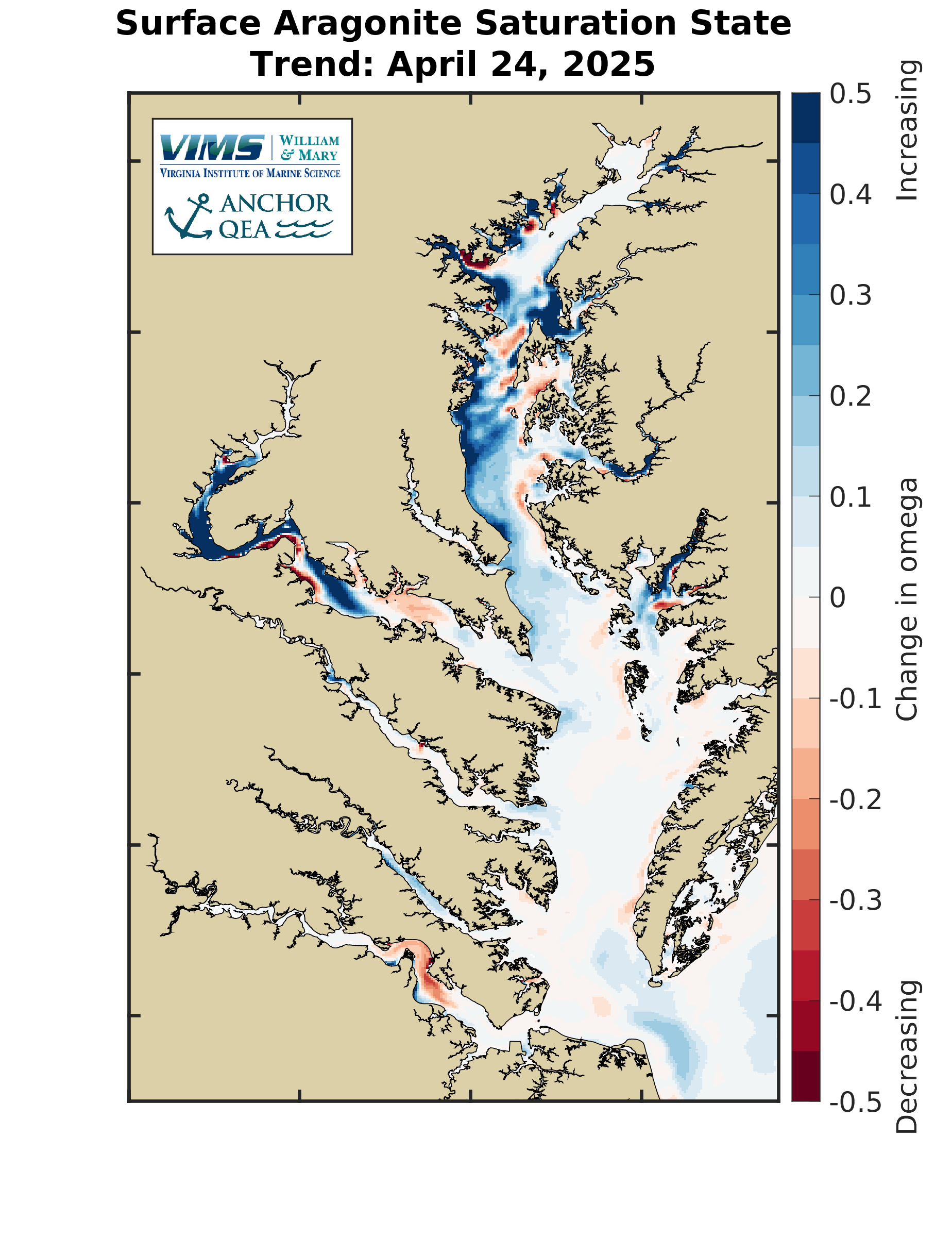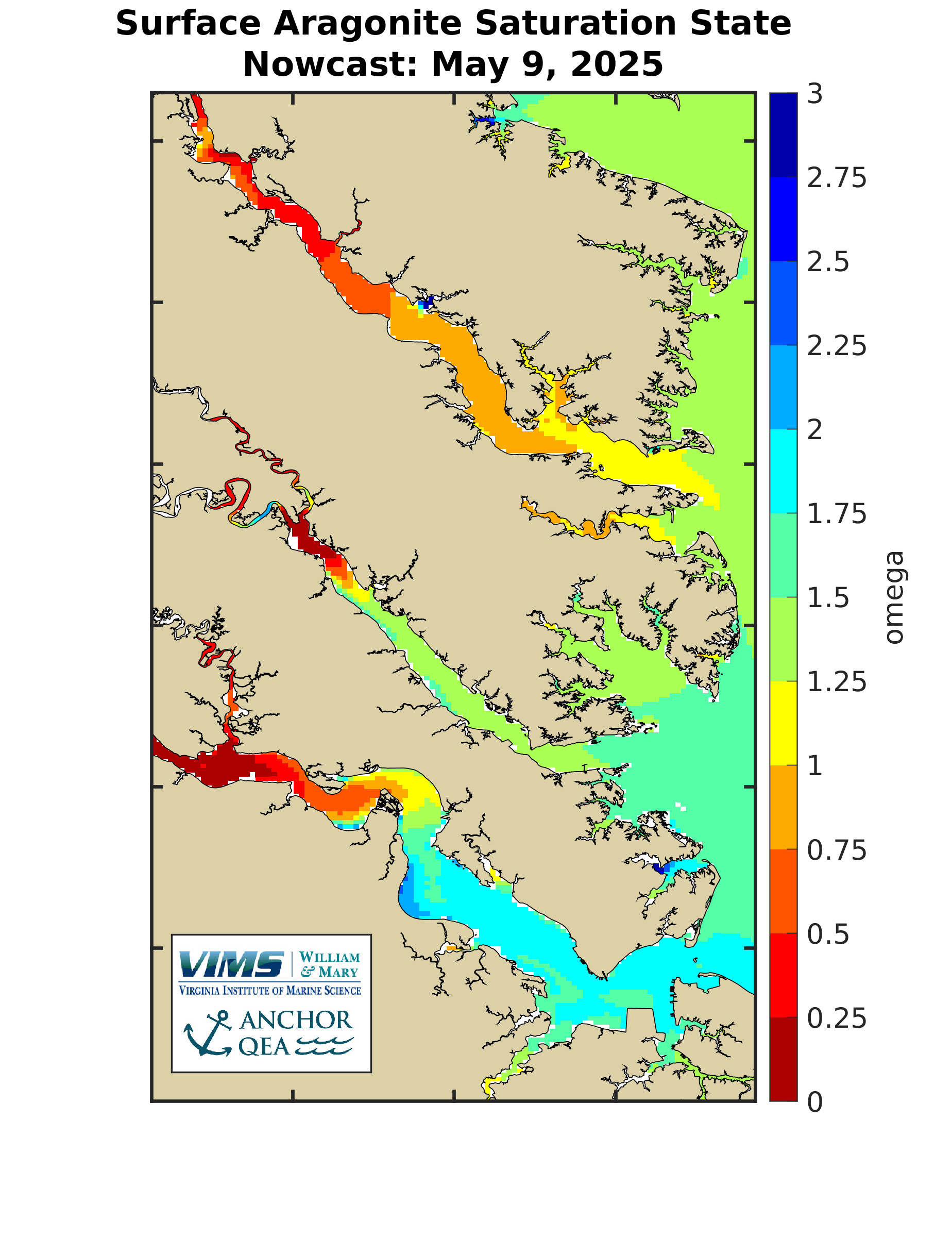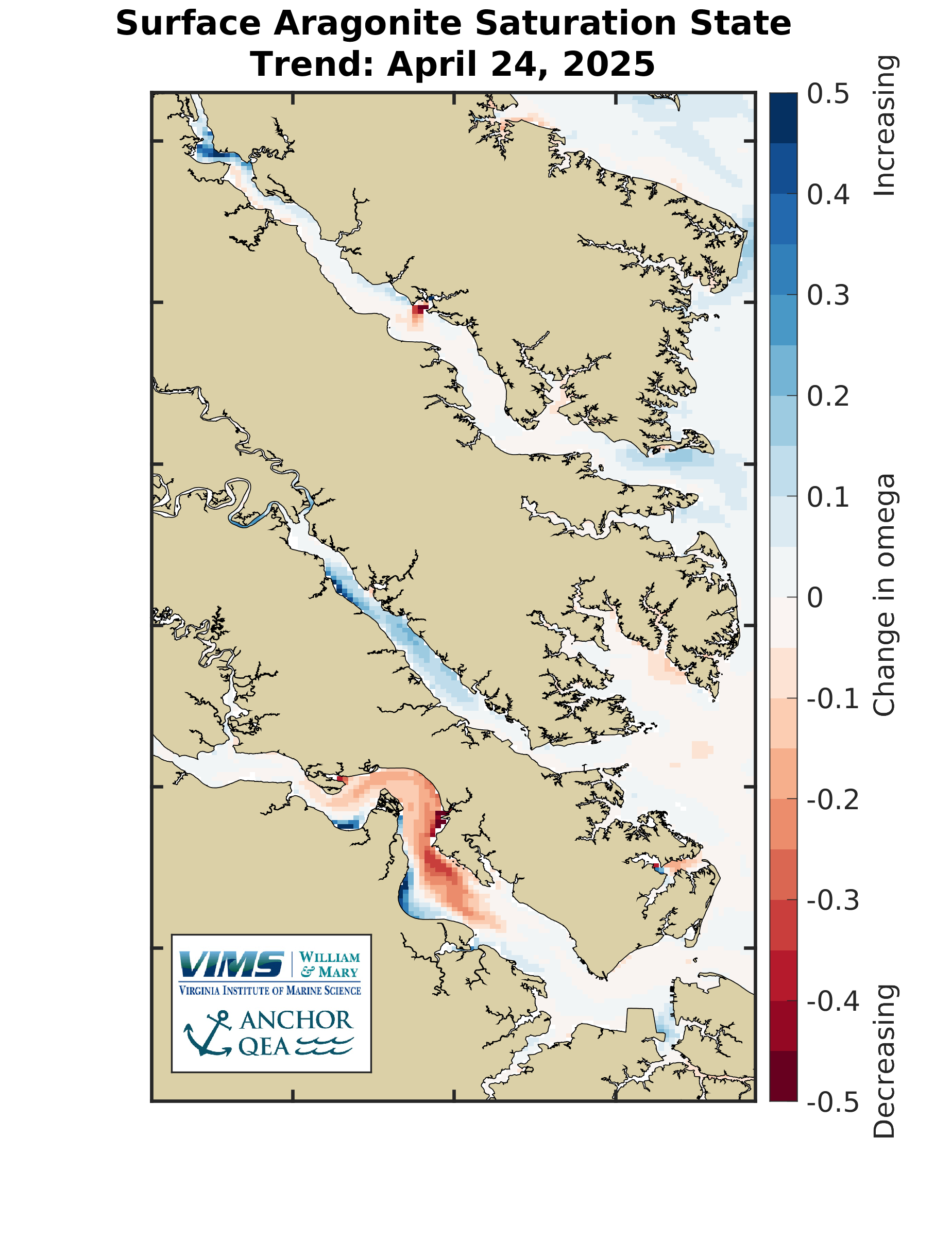 pHbottom
pH - Bottom Maps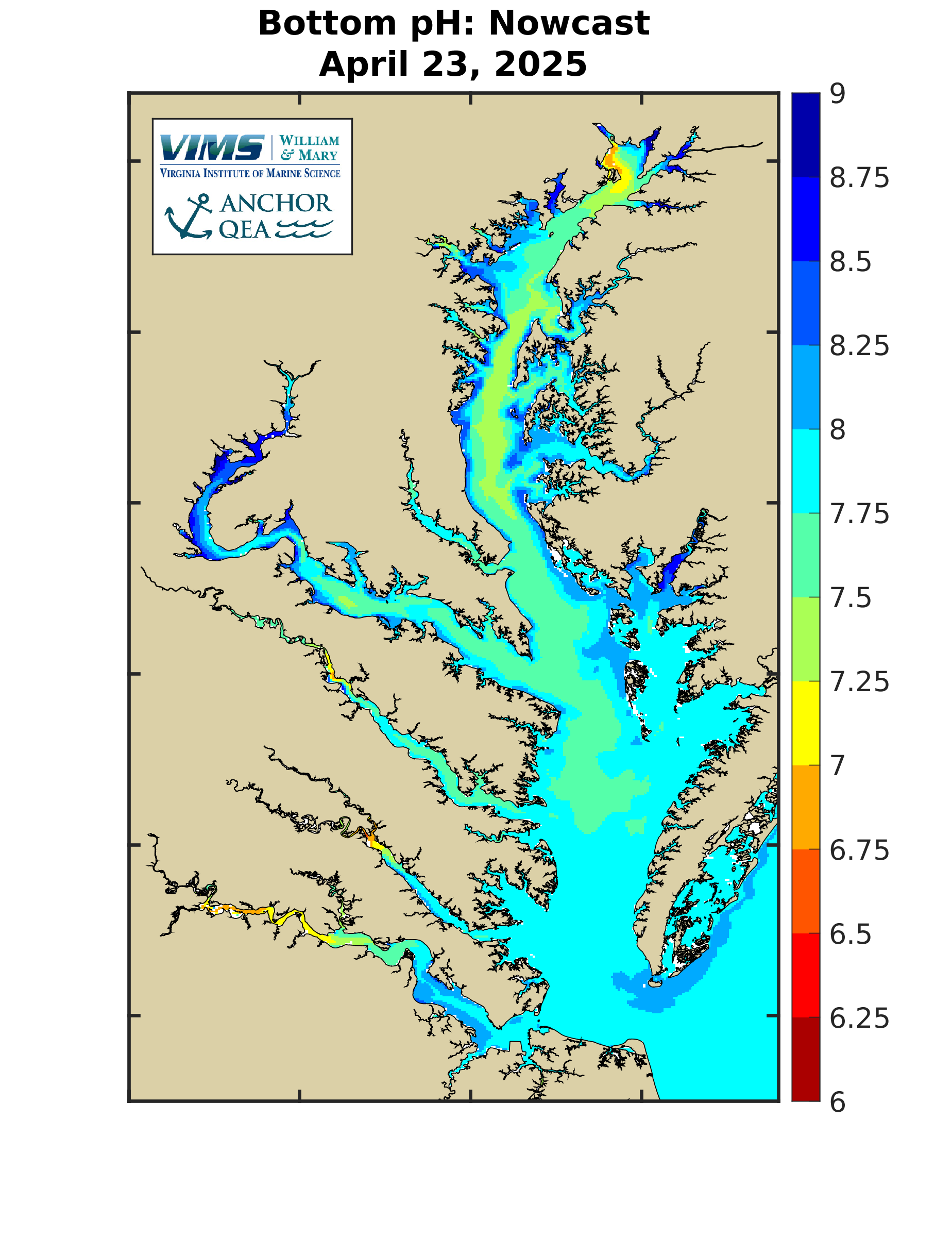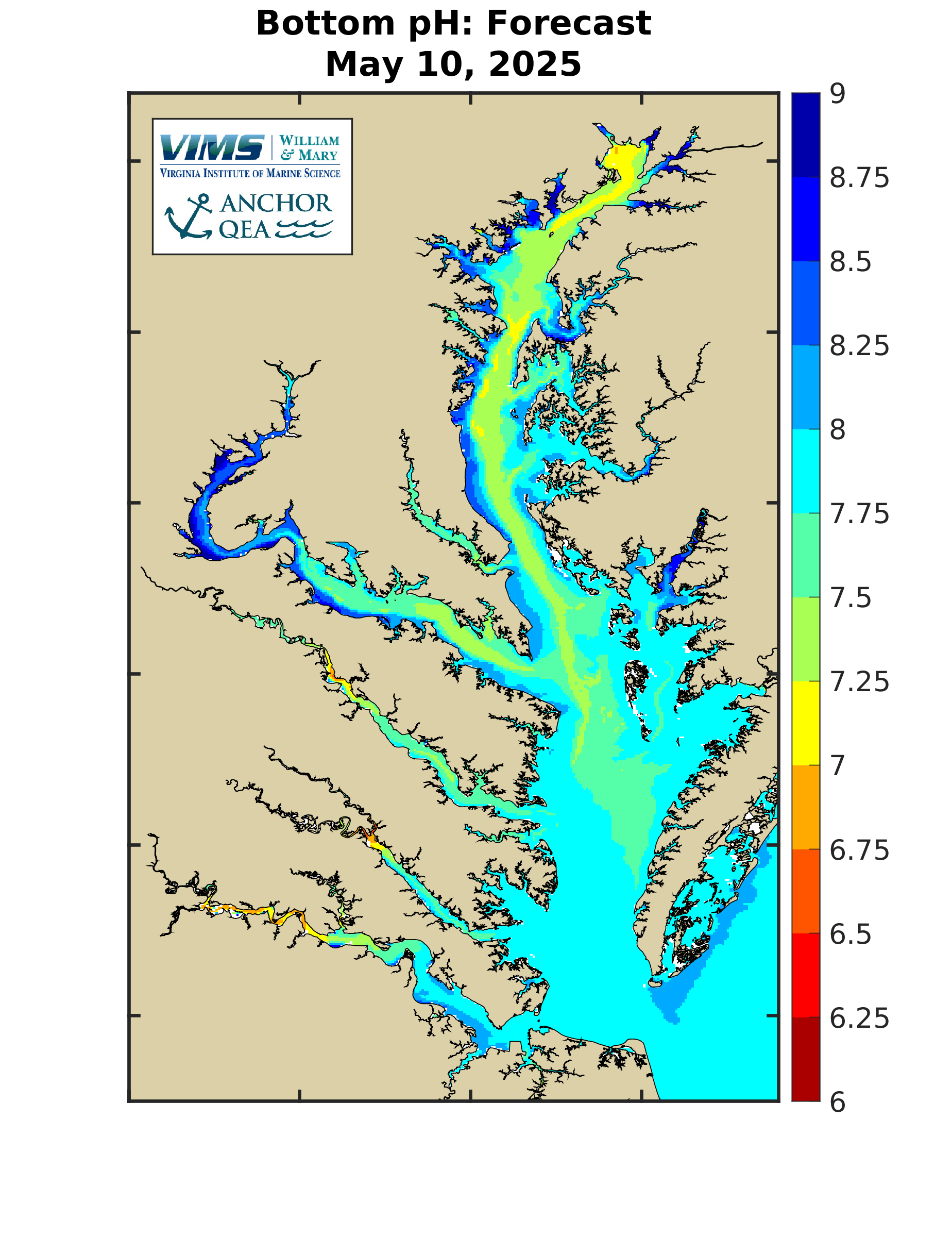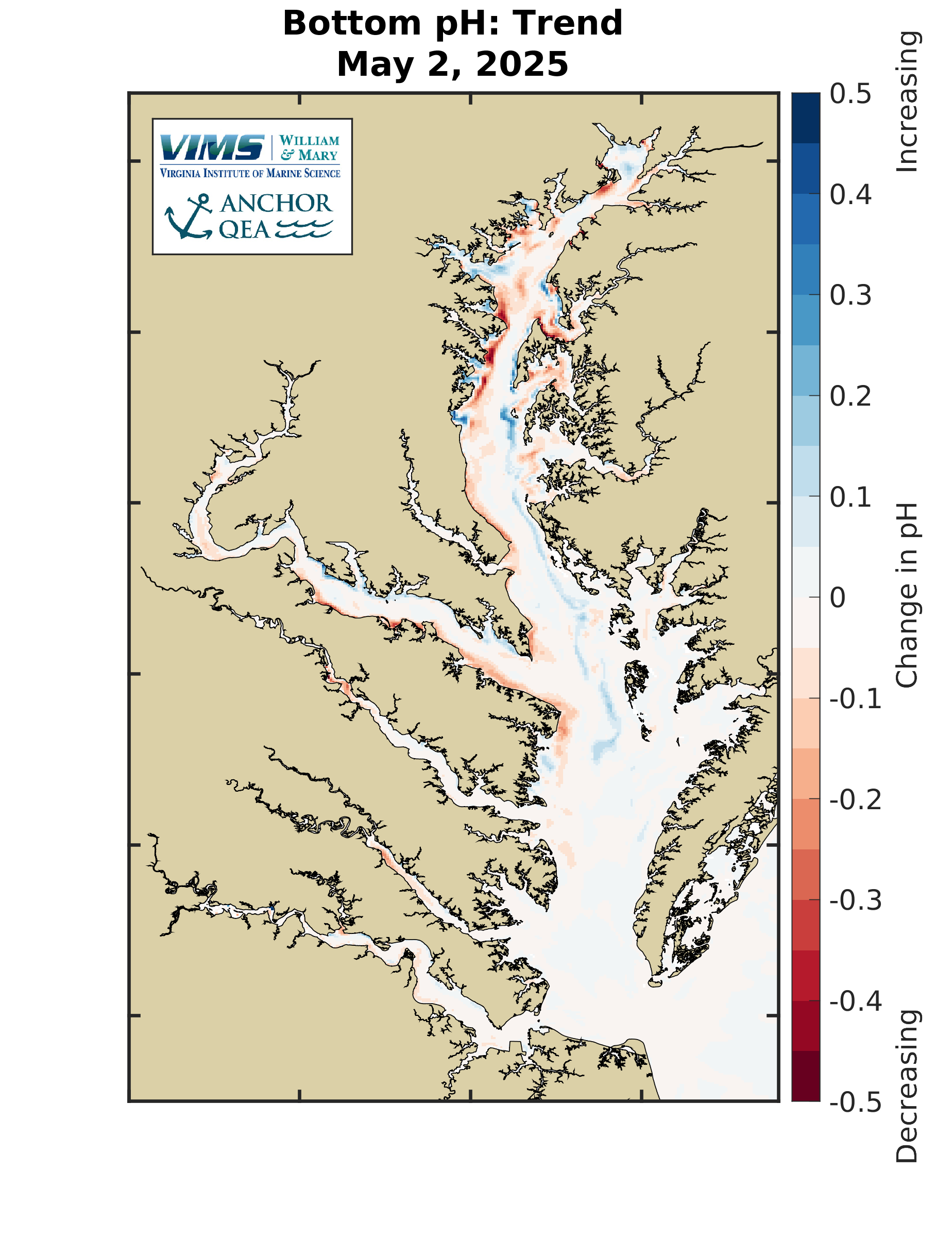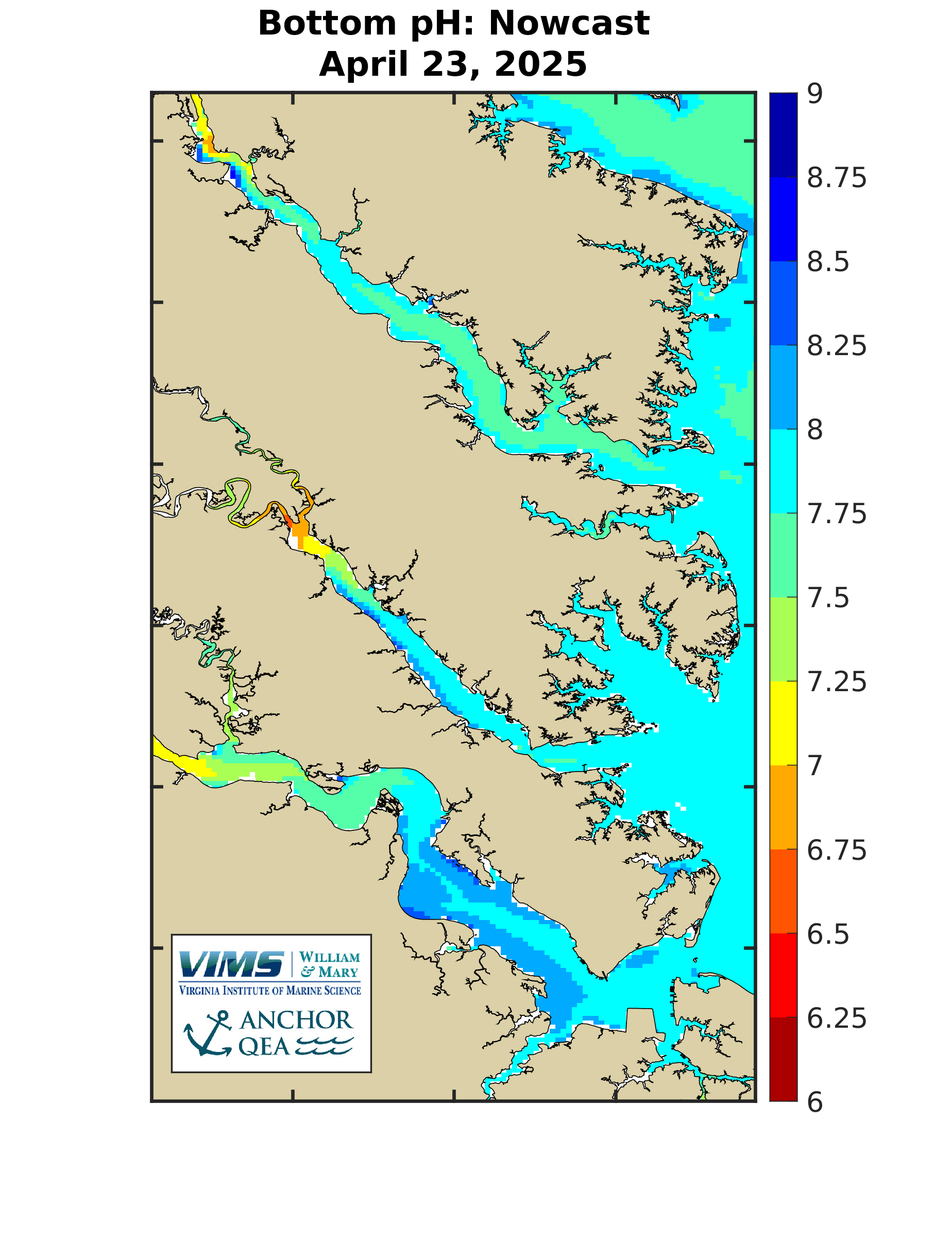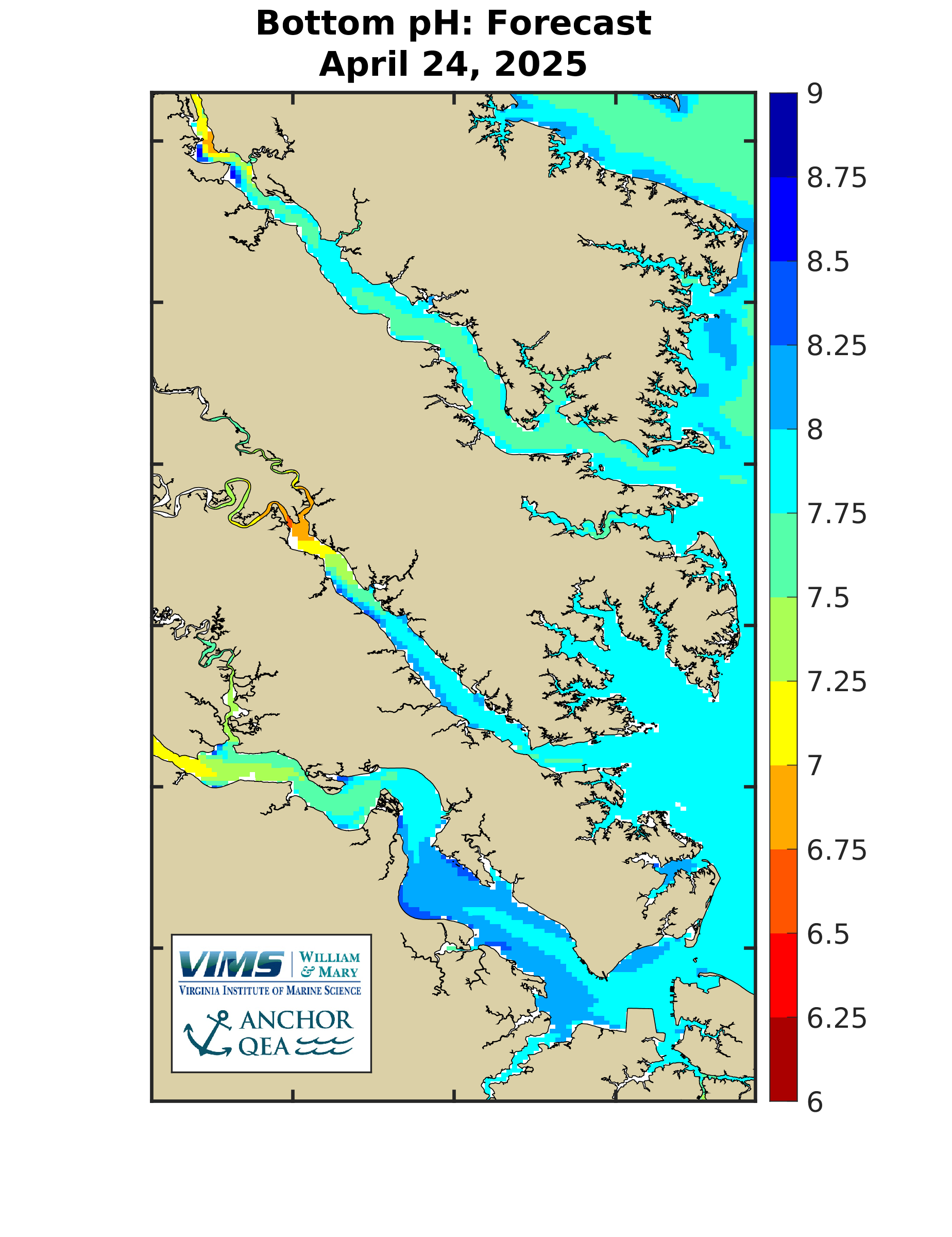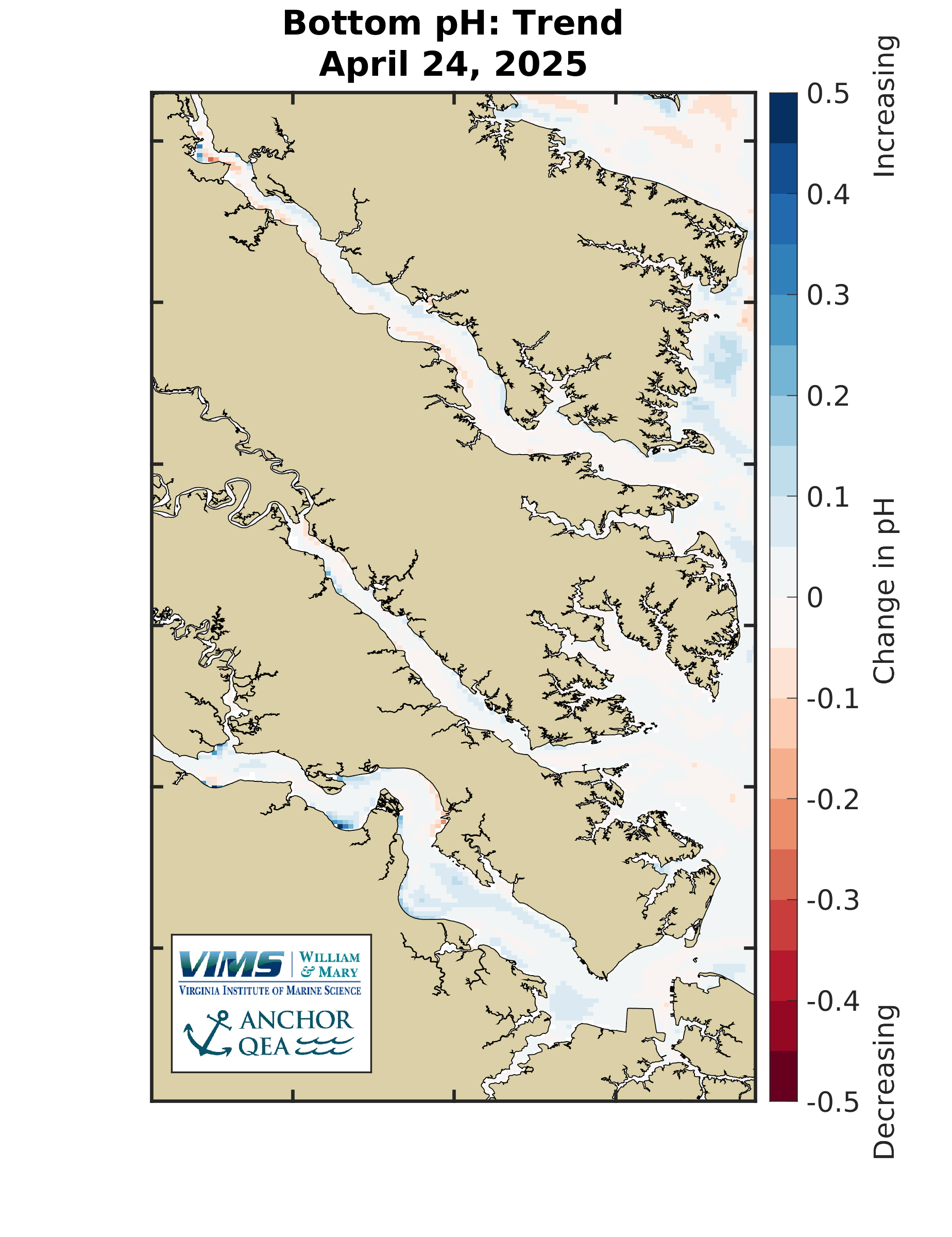 bottom alkalinity
Alkalinity - Bottom Maps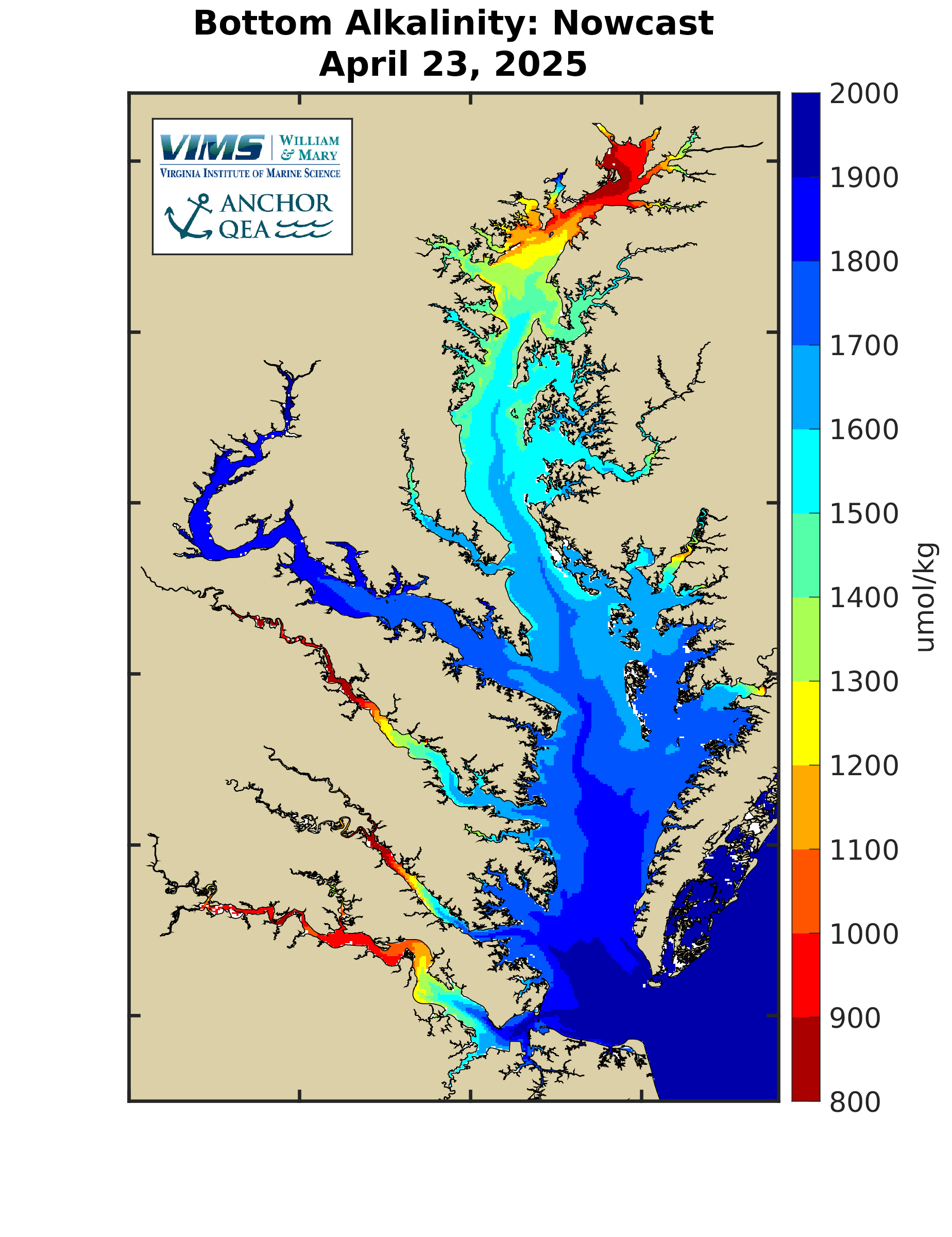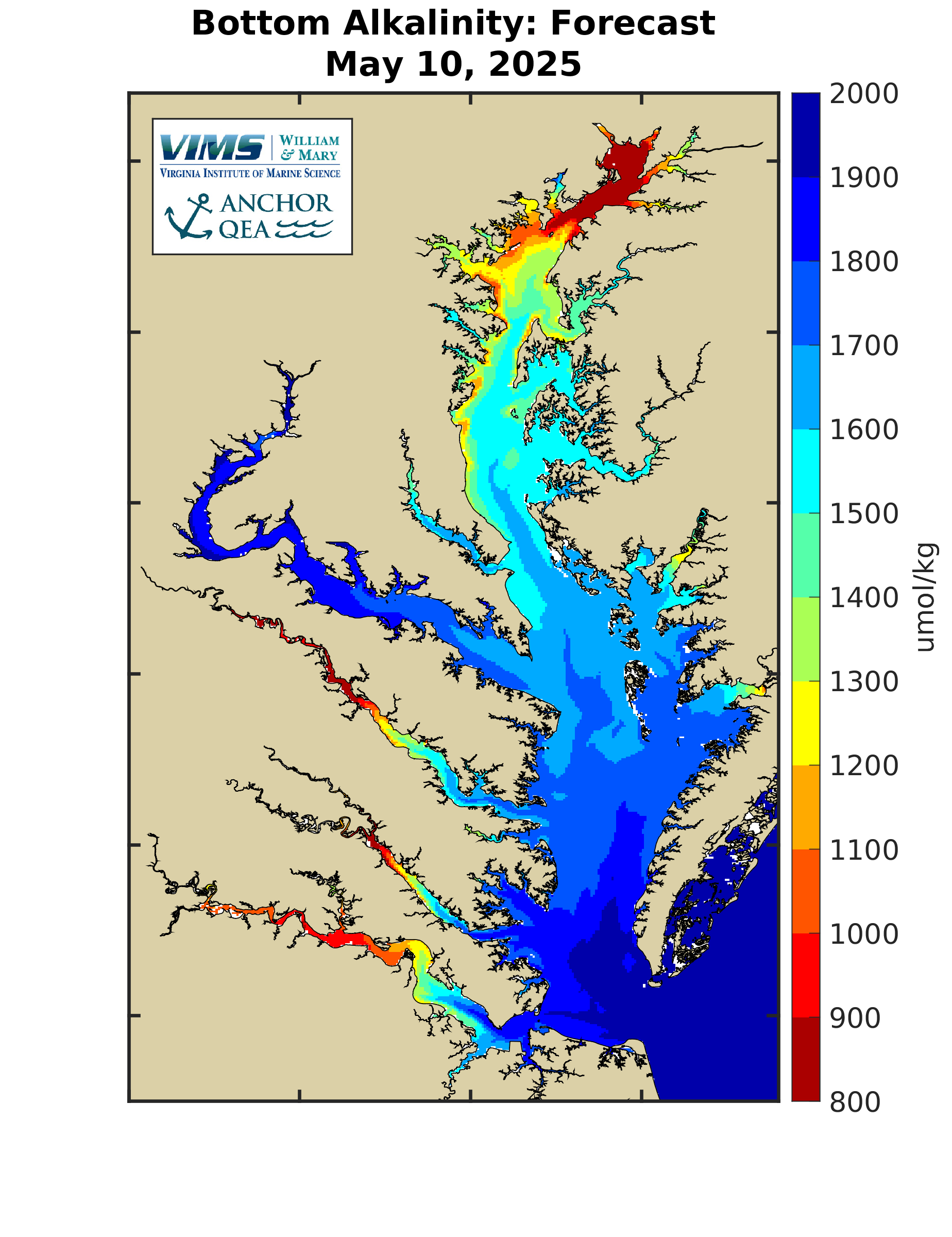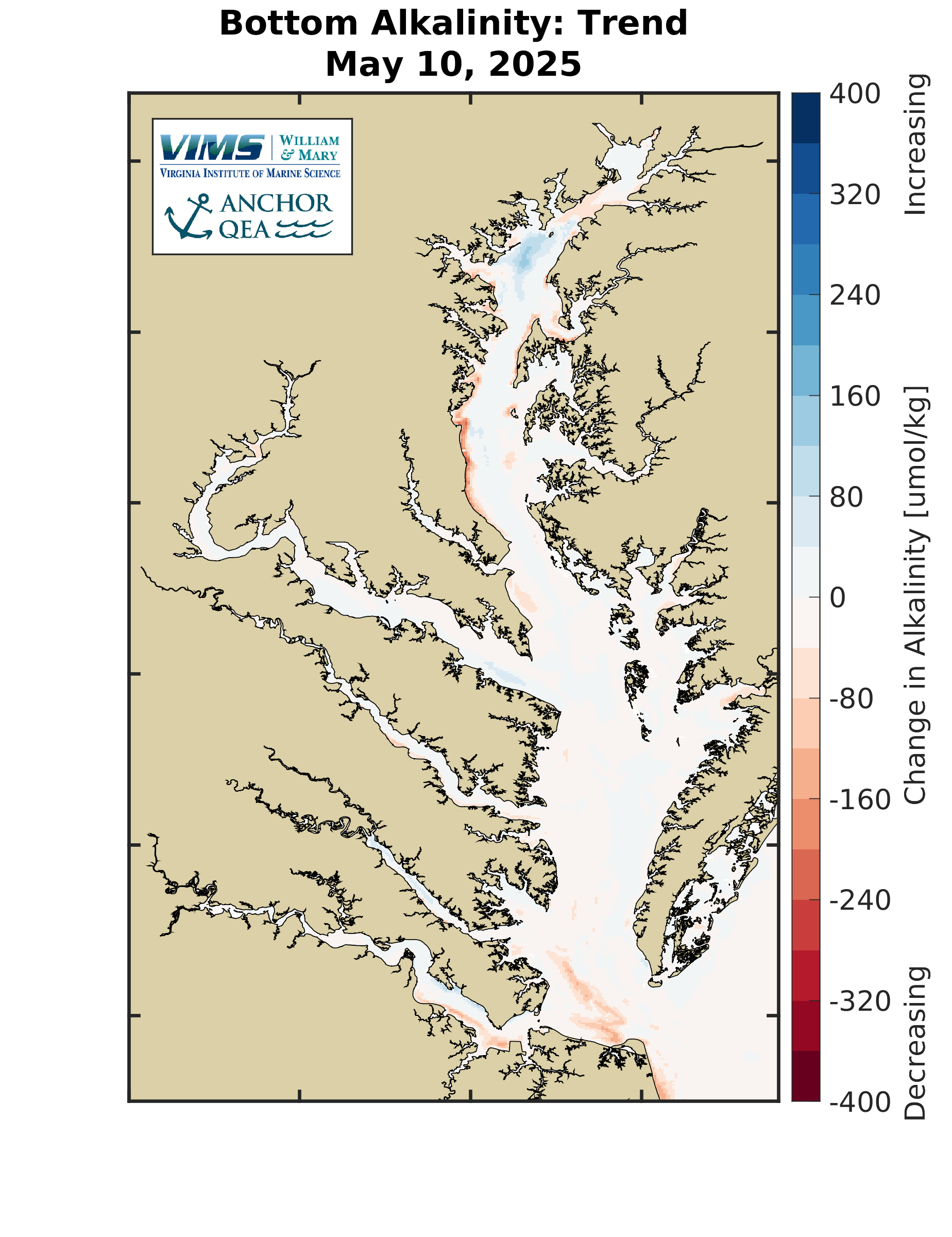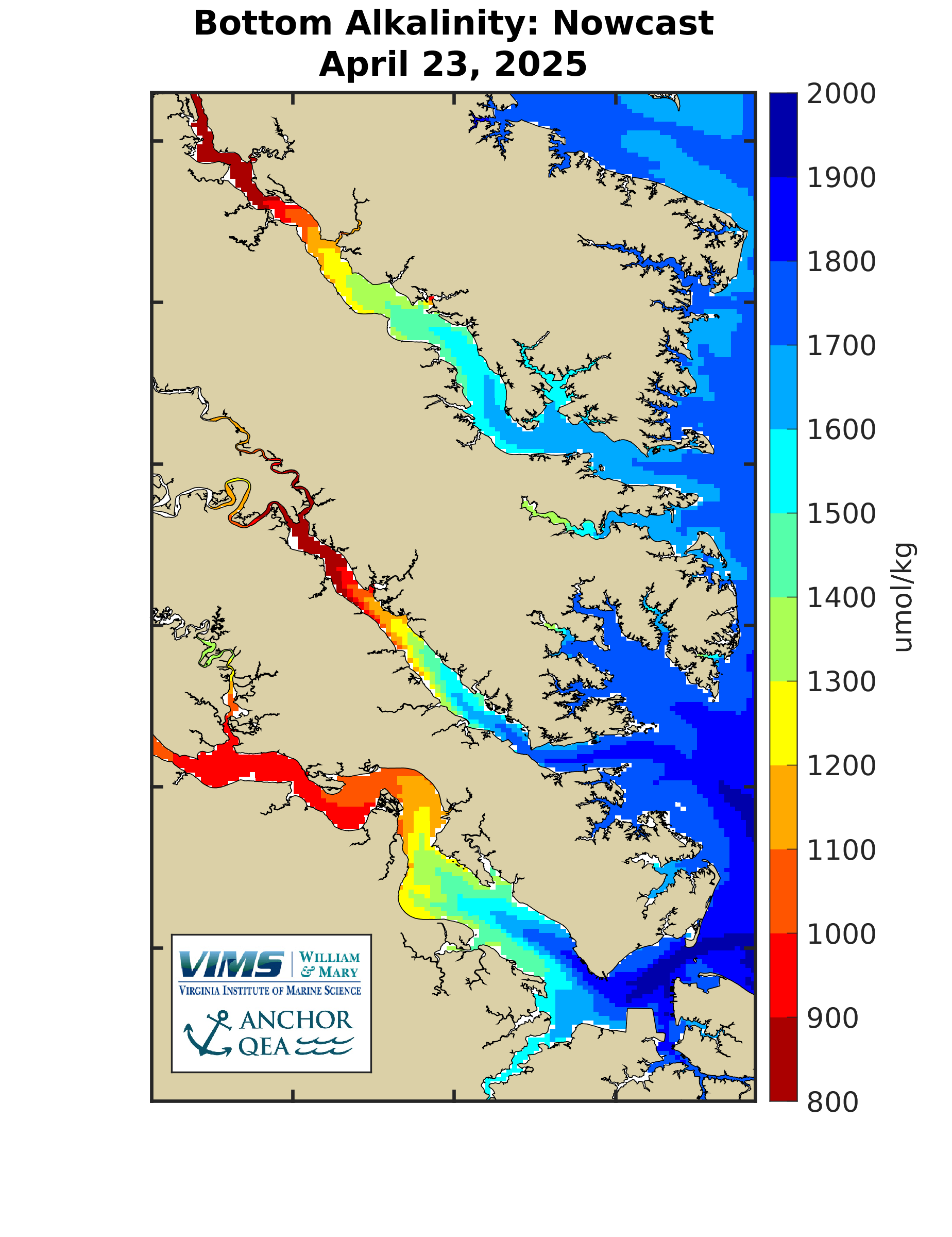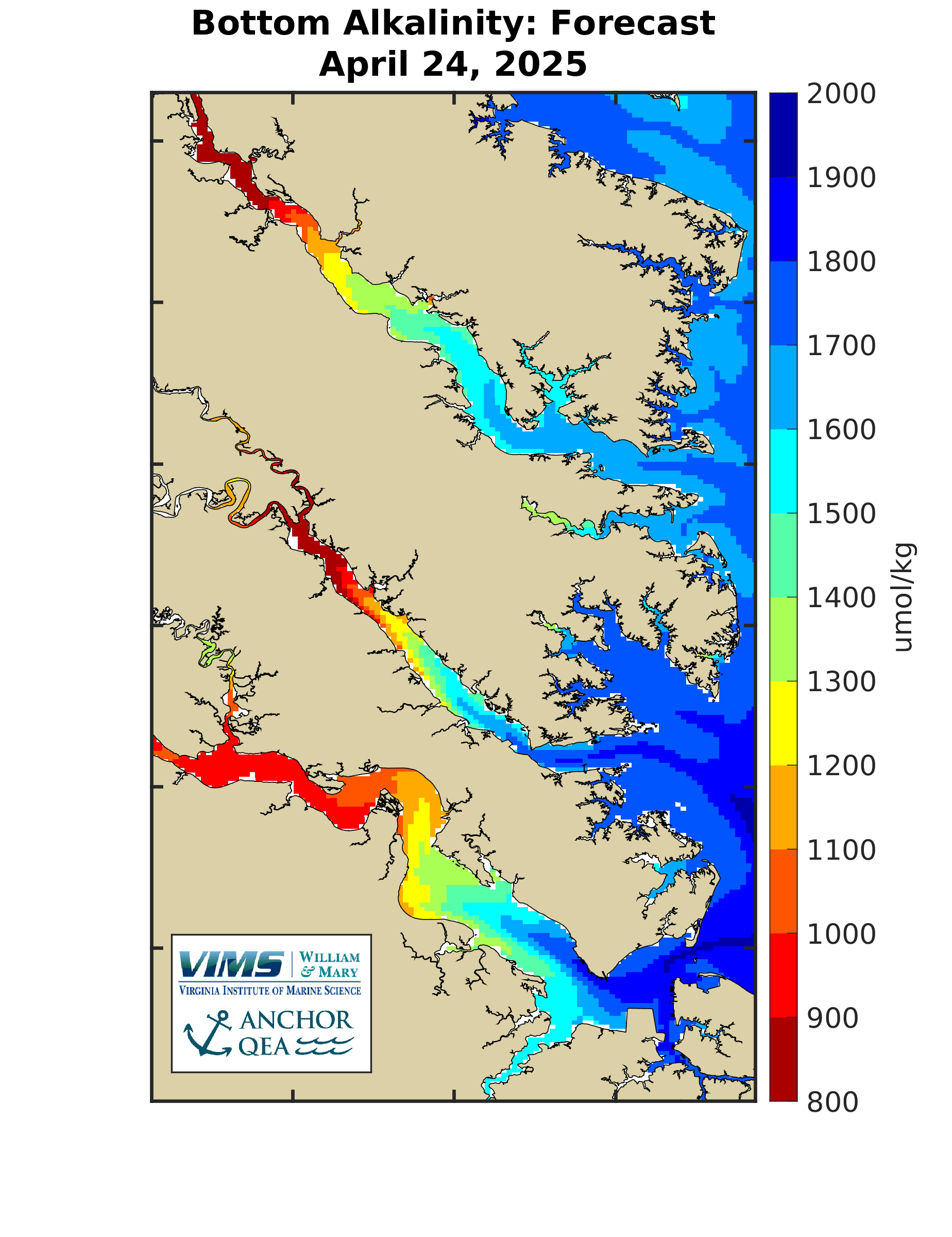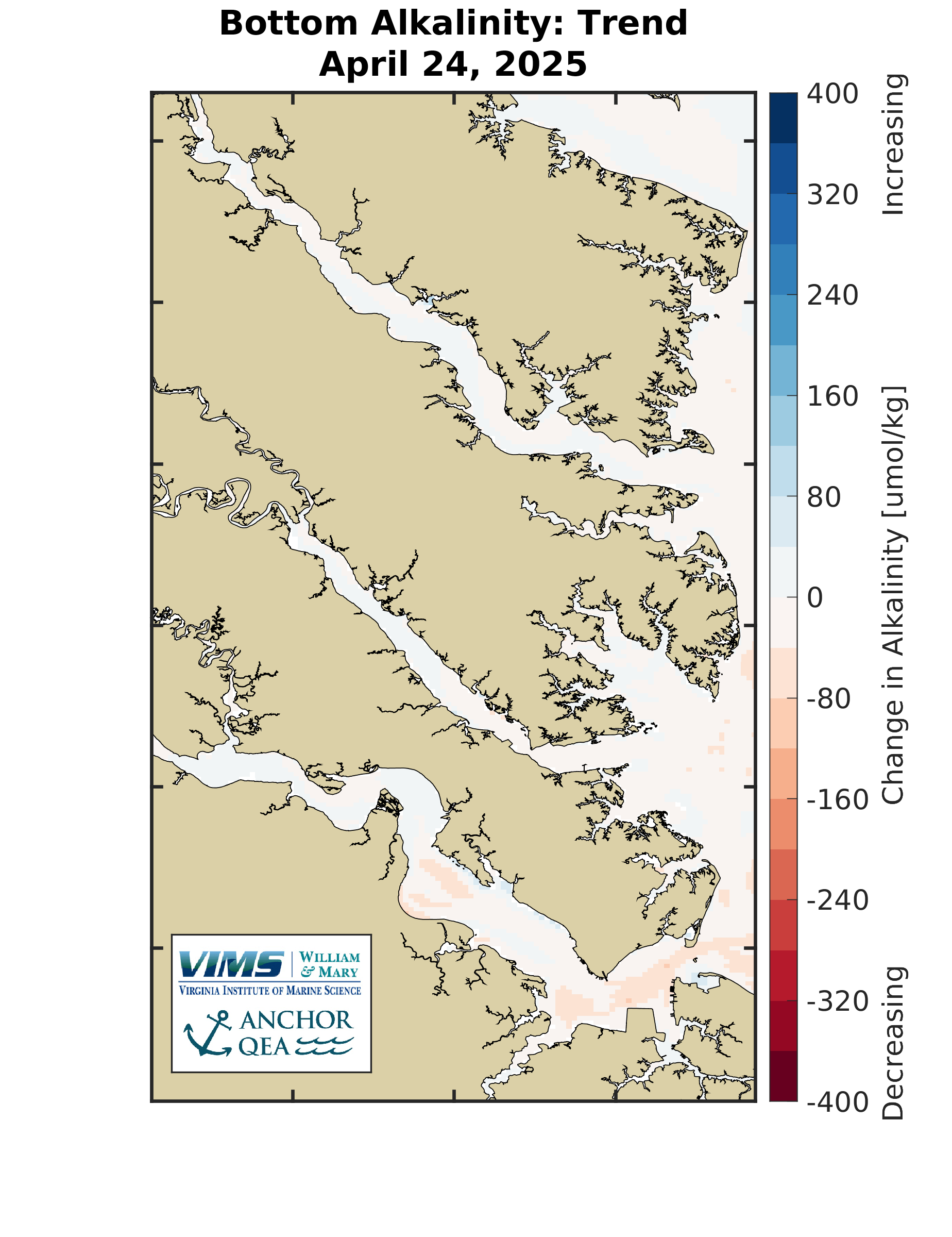 omega_bottom
Aragonite Saturation State (Omega) - Bottom Maps