forecast salinity and temperature
Salinity & Temperature
Forecasts for the Chesapeake Bay
Summary
Quick Summary
The Chesapeake Bay Environmental Forecast System used to evaluate hypoxia also forecasts salinity and temperature throughout the Chesapeake Bay. Salinity and temperature are predicted for the same dates as the dissolved oxygen:
Nowcast: present-day conditions in the Chesapeake Bay
2-Day Forecast: conditions in the Bay 2 days from now, and
Forecast Trend: difference between nowcast and forecast
Zoomable maps of salinity and temperature are available through the MARACOOS OceansMap Chesapeake Bay webpage. Choose "ChesROMS Salinity Forecast" or "ChesROMS Temperature Forecast". We have had the best experience using the Google Chrome web browser on a personal computer.
Salinity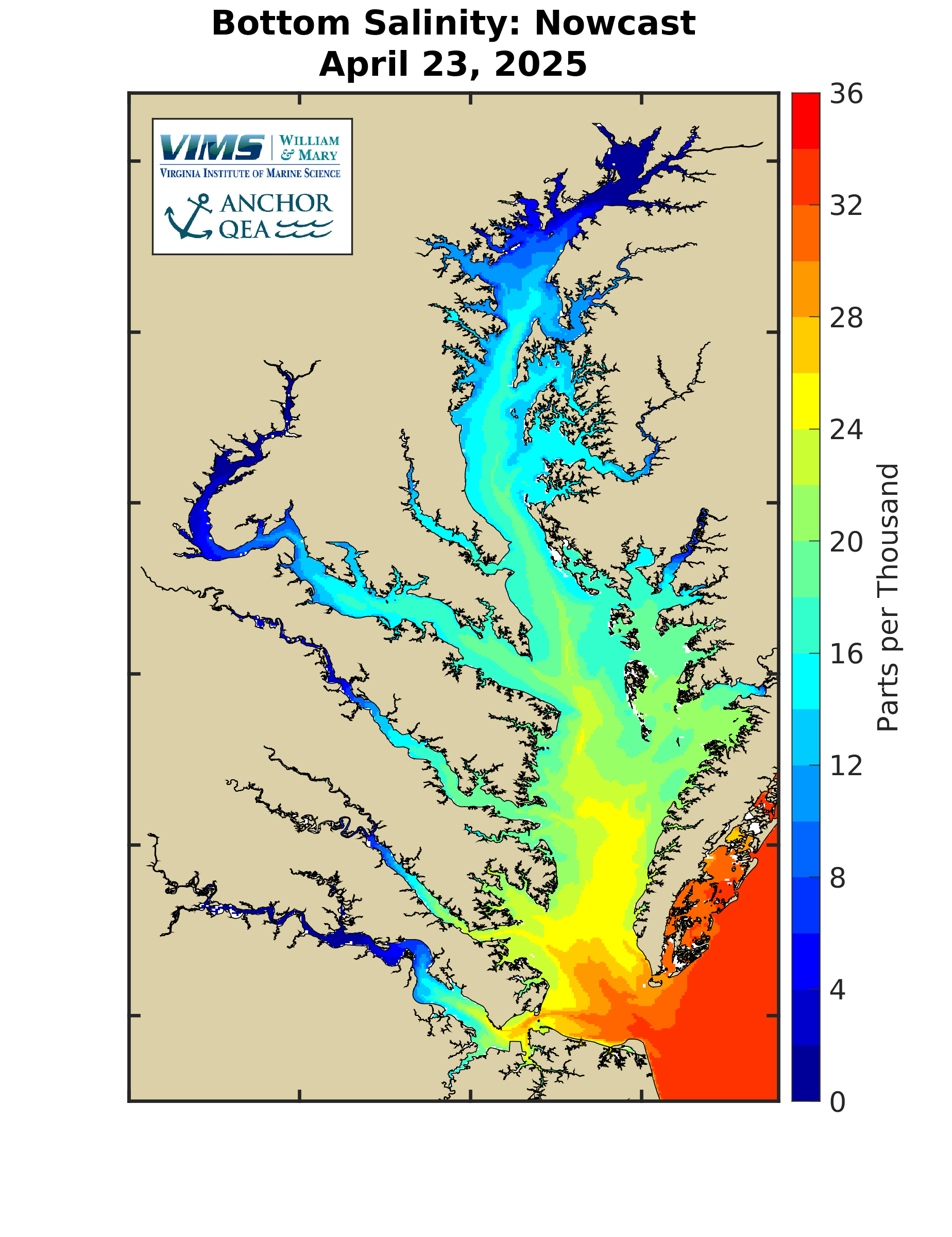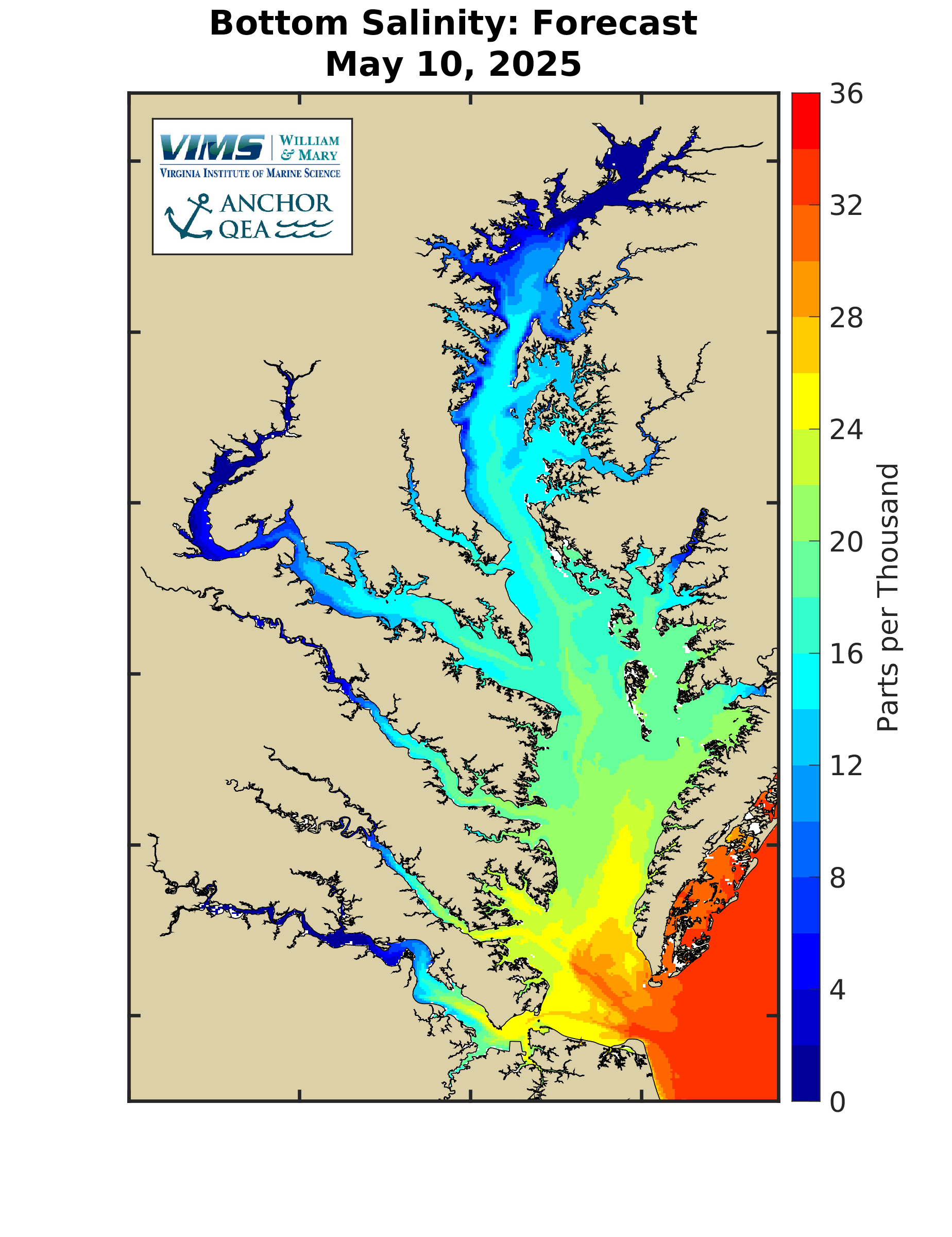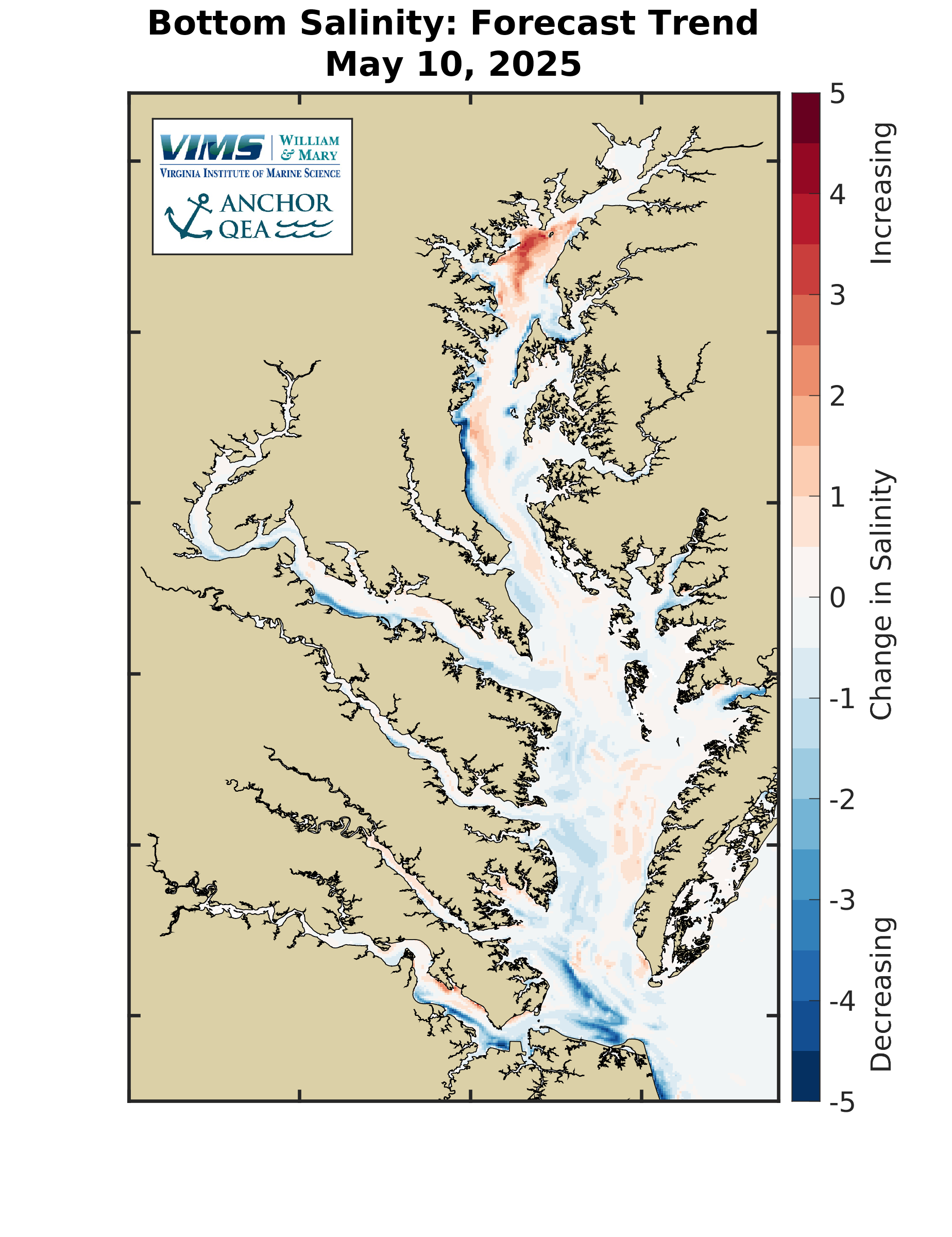 Temperature